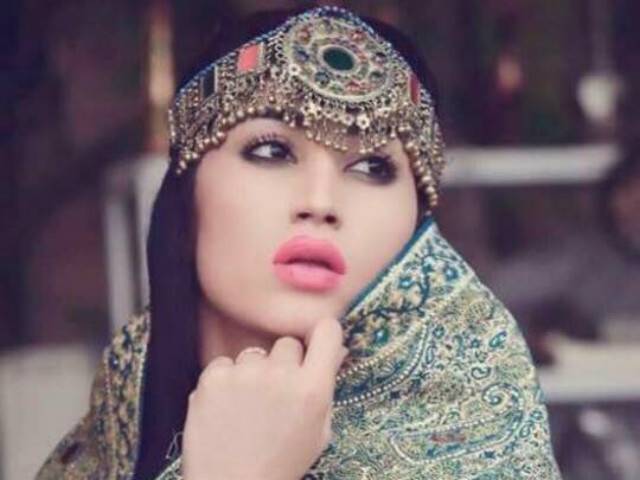 ---
Journalist and author Sanam Maher's upcoming book on Qandeel Baloch is set to hit shelves on May 10. Titled The Sensational Life and Death of Qandeel Baloch, the book has been tipped as one of the most-awaited reads.


Bumper week for work announcements from me: So hello! She's here - coverreveal! A story that has taken over my life for the last 2 years — a story not just about #QandeelBaloch, but about the place that created her and ultimately found that it had very little room for her. pic.twitter.com/dob8rwXfwQ

— Sanam Maher (@SanamMKhi) April 24, 2018


In 2016, Qandeel was murdered by her brother in a case of 'honour killing' after she rose to fame by posting videos on social media. Last year, a biopic on the internet sensation hit TV screens in which Saba Qamar essayed Qandeel's character. Named Baaghi, the show garnered a lot of success while Saba received an award for her performance.

Speaking to The Express Tribune earlier, Sanam reflects on the rise of Qandeel, the unfortunate end to her life and a glimpse into how she was perceived in life and in death.




The author revealed, "This book is my attempt at telling the story of a place and people who celebrate a woman like Qandeel, but also praise the brother who murdered her."

Sanam started the research for the book by watching and reading everything Qandeel ever did or said – any interview, social media post, TV appearance, acting or modeling assignments. The author met people who knew Qandeel – people who had worked with her, those who loved her and those who hated or trolled her. The officials who were working on Qandeel's case have given their perspective as well.




Most of the research for the book was done in Multan, DG Khan and Shah Sadrin while the remainder in Islamabad, Lahore and Karachi.

The Sensational Life and Death of Qandeel Baloch is set to release on May 10.

Have something to add to the story? Share in the comments below.
COMMENTS (1)
Comments are moderated and generally will be posted if they are on-topic and not abusive.
For more information, please see our Comments FAQ