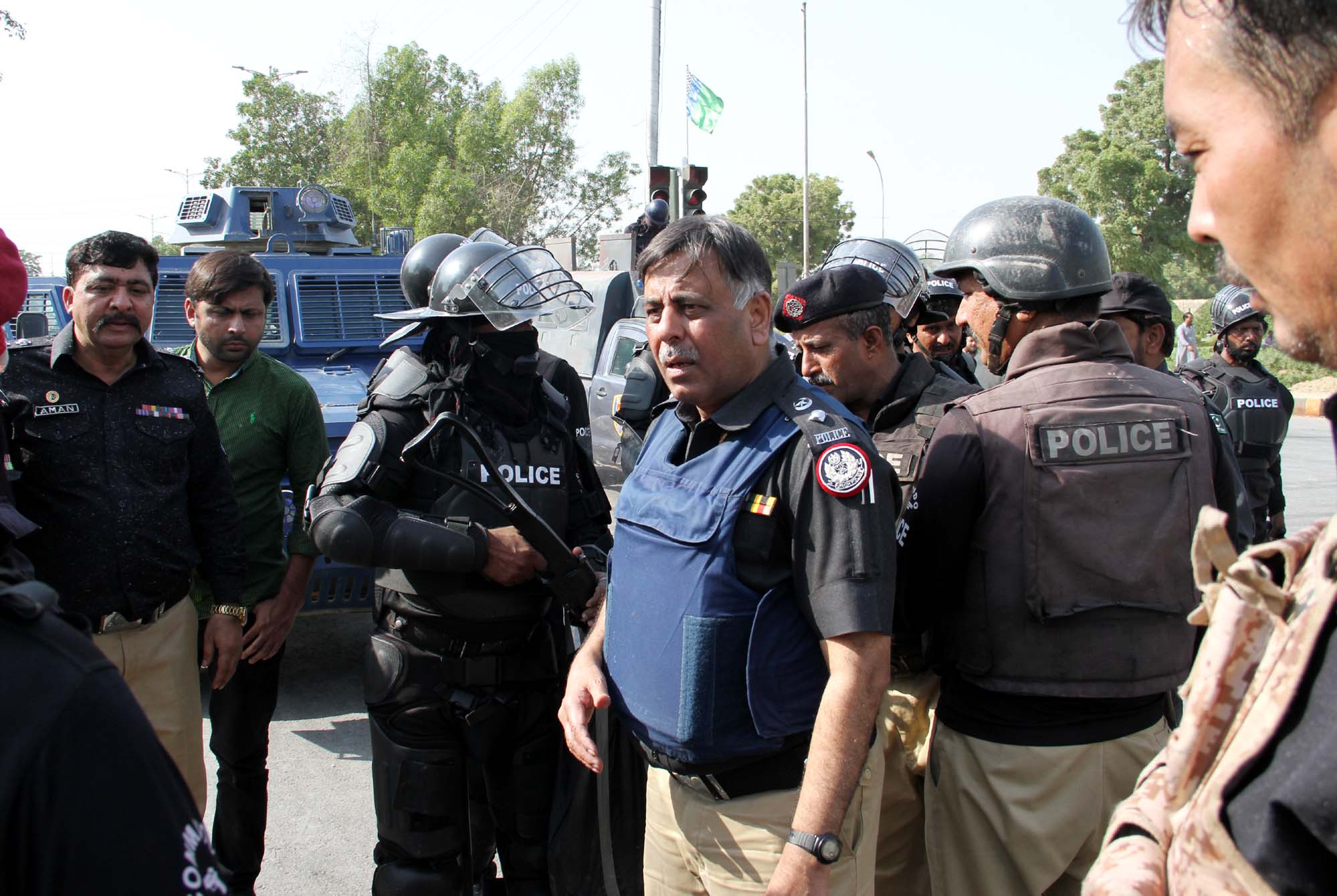 ---
KARACHI: A five-member Joint Investigation Team (JIT), constituted by the Supreme Court to probe into the killing of Naqeebullah Mehsud, has held former SSP Rao Anwar responsible for the murder of the tribal youth and declared it an 'act of terrorism'.

Talking to The Express Tribune, a senior member of the JIT confirmed that it had held Anwar responsible for the 'extrajudicial killing', besides declaring the incident an 'act of terrorism'.

Police declare Rao Anwar as principal accused

He said the JIT report had also mentioned another report compiled by the DPO Bhawalpur who said two other people Muhammad Sabir and Muhammad Ishaq – who were killed along with Naqeebullah on January 11 in Karachi – were abducted from Bhawalpur and had no criminal record.

"The act of Rao Anwar and other policemen is terrorism as the JIT did not find any criminal record of those killed by the SSP Anwar's team. They also misguided the media to hide the actual facts of the fake encounter," the official said, quoting the JIT report.

He further quoted the report as saying that the former SSP and his team members attempted to hide the evidences of the 'fake encounter' after the incident and misused their authority.

Naqeebullah's murder: JIT to submit its report to ATC today

The JIT members also took assistance from geo-fencing and forensic findings in compiling the report while the DNA results also suggested that all four people were killed separately in two rooms.

"The JIT found blood stains of the two people on the carpet of one room while they also found the blood stains of all four in another room which suggested that they were killed in two rooms separately and then their bodies were dumped in a single room," said the official, quoting the report.

The report said a deceased Nazar Jan was shot from a close range. The JIT also visited the encounter site along with Anwar after his arrest, adding that the suspended SSP was unable to prove himself innocent.  The JIT report also revealed that Anwar was present at the encounter site.

A senior official of the JIT said the interim charge-sheet would be submitted to the court. "The police are also looking for the remaining 12 policemen including Shah Latif SHO Amanullah Marwat," he added.


COMMENTS (3)
Comments are moderated and generally will be posted if they are on-topic and not abusive.
For more information, please see our Comments FAQ