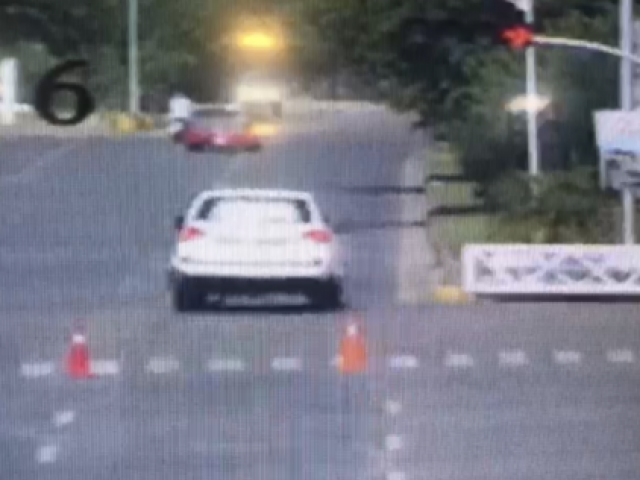 ---
ISLAMABAD: The Ministry of Interior on Tuesday placed the name of US diplomat Colonel Joseph Emmanuel Hall on the 'blacklist', prohibiting the US defence and air attache from leaving the country.

The revelation came during the hearing of a petition at the Islamabad High Court (IHC) filed by the father of the deceased.

Representing the government, Deputy Attorney General (DAG) Raja Khalid Mehmood informed the court that the interior ministry had placed the US official's name on the 'blacklist'.

According to the DAG, putting a name on the Exit Control List (ECL) is a lengthy process while the 'blacklist' serves the same purpose through a simpler process where the interior secretary is the competent authority to take such a step.

Notices issued in plea against US diplomat

Mehmood told The Express Tribune that if needed the suspect's name would be added to the ECL.

During the hearing, Mehmood said since the Vienna Convention granted Col Joseph diplomatic immunity, authorities in Pakistan could not arrest, detain or prosecute him. However, the suspect could be investigated, he added.

The DAG told the court that if the US decided to take up the case, the suspect could stand trial and/or undergo court martial in his home country. However, if the diplomatic immunity was recalled by the Americans, he could be prosecuted in Pakistan, he added.

Justice Aamer Farooq enquired if the interior ministry took opinion from the law ministry and the ministry of foreign affairs before placing the diplomat's name on the blacklist. Mehmood replied that no opinion was taken from the ministries.

"Then how did you do it?" Justice Farooq enquired. He then directed the DAG to take opinion from the law ministry on how his name could be kept on the blacklist keeping in view the diplomatic immunity he enjoyed.

Diplomatic immunity doesn't allow killing citizens, IHC observes

The case surfaced when a fast-moving Land Cruiser, driven by Col Joseph, jumped a red light and hit a motorcycle carrying two men at the intersection of Margalla Road and 7th Avenue in Islamabad earlier in April. One of the men, Ateeq Mir, died on the spot while the other, Raheel Ahmed, got injured.

The deceased's father, Muhammad Idrees, filed a petition in the IHC seeking different directions for the respondents. Idrees had requested the court to direct the IGP, the chief commissioner and the SHO to ensure that fair and transparent investigation was conducted with regard to the allegations in the FIR to arrest the accused person unless they were satisfied that the arrest was not necessary.

The court would resume hearing in the first week of May.