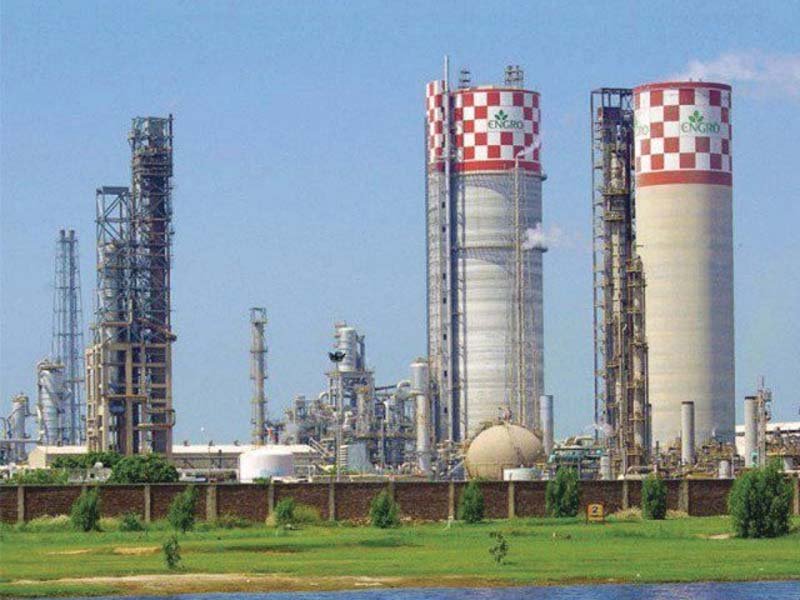 ---
KARACHI: Engro Corporation's consolidated profit soared 62% to Rs6.83 billion in the quarter ended March 2018 mainly due to a significant surge in net sales and uptick in income from associated businesses.

"The company's earnings portrayed a robust growth...mainly due to a strong growth in fertiliser and polymer businesses," said Topline Securities' analyst Shankar Talreja.

In the same quarter (Jan-Mar) of previous year, Engro's earnings had amounted to Rs4.22 billion, according to the profit and loss statement placed on the Pakistan Stock Exchange (PSX) website.

Earnings per share came in at Rs8.01 in the Jan-Mar 2018 quarter compared to Rs5.42 in the corresponding quarter of previous year. The board of directors recommended an interim cash dividend of Rs5 per share. The entitlement will be paid to the shareholders whose names appear in the register of members on June 5, 2018.

Engro's share price improved 0.27%, or Rs0.84, to close at Rs313.10 with 780,900 shares changing hands on Monday.

Net sales surged 49% to Rs33.52 billion in the Jan-Mar quarter against Rs22 billion in the same quarter of previous year. Engro's net revenue grew as fertiliser and polymer businesses recorded growth of 81% and 28% year-on-year to Rs18 billion and Rs8.7 billion, respectively, the analyst said.

The fertiliser segment expanded on the back of 89% increase in urea sales to 510,000 tons whereas the polymer business recorded the highest-ever sales of 54,000 tons, up 23%.

"Engro's gross margins were up 5 percentage points year-on-year to 35%, largely driven by the fertiliser business where urea prices rose 2-3% and the change in subsidy disbursement mechanism for di-ammonium phosphate (where cash subsidy was replaced with reduced sales tax of Rs100 per bag)," he said.

Other income of Engro Corp improved to Rs2.63 billion from Rs2.39 billion. "Other income increased due to one-time insurance gain of Rs276 million in the polymer segment," the analyst said.

Finance cost dropped to Rs1.22 billion compared to Rs1.31 billion in the Jan-Mar quarter of previous year.

On the flip side, finance income from joint ventures and associates fell to Rs416.05 million from Rs450.36 million.

"We highlight a poor crop season, scarcity of water for sowing, volatility in polymer margins and change in regulatory structure in the energy division as key risks for the company," the analyst said.

Published in The Express Tribune, April 24th, 2018.

Like Business on Facebook, follow @TribuneBiz on Twitter to stay informed and join in the conversation.