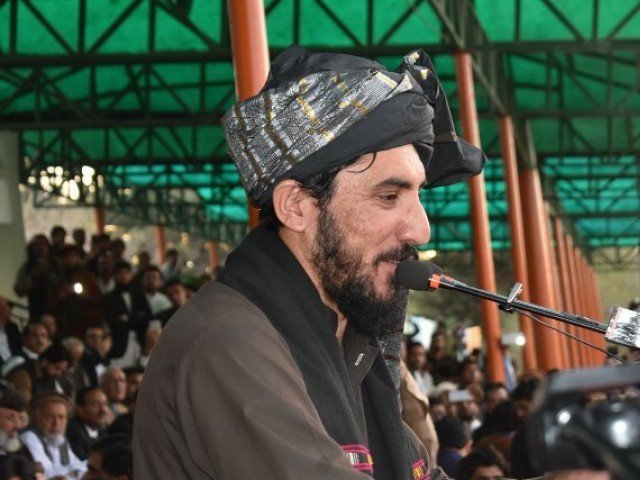 ---
LAHORE: The Pashtun Tahaffuz Movement's (PTM) announced on Sunday to form a 'Truth and Reconciliation Commission' to address the plight of people of Khyber Pakhtunkhwa and FATA.

Addressing a rally at Mochi Gate, PTM chief Manzoor Pashteen also announced two venues for future rallies, including one in Swat and the other in Karachi.

"Now the country will witness the flux of people in Swat and later in Karachi on May 12," he added.

The date of May 12 has its own significance: this was the day in 2007 when an ethnic clash claimed the lives of scores of people.

However, Manzoor Pashteen maintained that PTM's rally would heal the city and bring peace.

Regarding the formation of what he called the 'Truth and Reconciliation Commission', he said that the commission will address long-festering issues afflicting the people of FATA and K-P. These issues need to be resolved on an urgent basis.

Regarding the crackdown against PTM and the Lahore Left Front (LLF), he said that Pushtuns were previously discriminated by racial profiling, now Punjab police were using unfair means upon an already marginalized community.

"They extort money from Pushtuns and now they are apprehending them … This must stop, otherwise, we will again march onto Lahore," he warned.

Commenting on Naqeeb Ullah Mehsud's murder, Manzoor Pashteen said that the movement has emerged after this murder. Naqeeb, he said, emerged as a hero while Rao Anwar, his killer, was being held accountable for his numerous crimes.

Stressing the need for withdrawing FIRs against Pashtun students studying in various universities in Punjab, he also highlighted the plight of the people of Khyber-Pakhtunkhwa.

Manzoor acknowledged that the attendance at the rally was much lower than expectations, but said that holding the rally on such an urgent basis was a significant achievement of the people of Punjab.

"I am really grateful to those who attended the rally," he said.

Among those who addressed the rally were Tahera Jalib, the daughter of revolutionary poet Habib Jalib, and Amina Masood Janjua of the Defence of Human Rights Pakistan, whose husband has been missing since 2005.

Advocate Fazal Khan, father of a student martyred in the 2014 Army Public School attacks and Awami Workers Party (AWP) President Fanoos Gujjar, Ali Wazir and Muhsin Dawar of PTM also addressed the crowd.