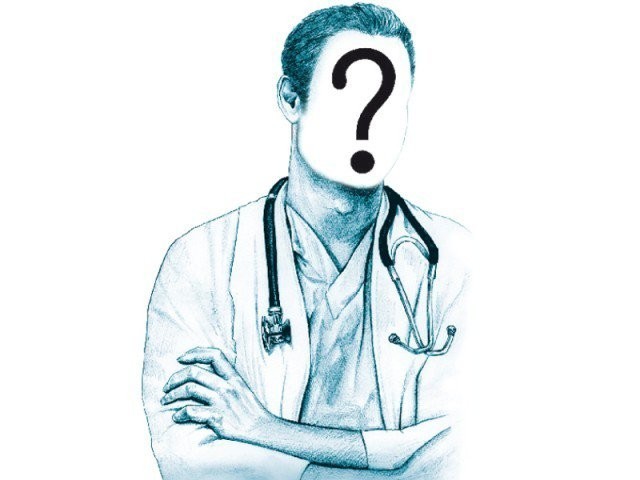 ---
LAHORE: As the crackdown against quacks continues, the Punjab Healthcare Commission (PHC) has closed down as many as 410 businesses in the last three days.

While talking to The Express Tribune, a spokesman for the PHC said it was a very hard target to achieve. He said over 83,000 illegal businesses thrived across Punjab and action was taken after the Supreme Court's order.

He said the PHC teams visited 353 businesses and closed down 155 quack clinics. The teams, which were being accompanied by the officials of the district administration and police, visited 14 districts.

Young Doctors Association Pakistan Secretary General Dr Salman Kazmi, who had approached the Supreme Court against quack businesses thriving in Punjab, lauded the PHC drive against quacks and commended the crackdown against them. He said there were some areas where PHC teams were also facing political pressure.

"One can understand how powerful these quacks are as some local politicians are trying to prevent PHC teams from taking action," he added.

He said, on the other hand, local administrations and police also seem to be reluctant in helping out anti-quackery teams. He said some of these 'footpathi doctors', including dispensers, paramedics, uncertified hakeems and faith healers, who use 'doctor' with their names, pose a serious threats to public health.

Crackdown sends fake doctors, quacks on the run

"Many quacks, more cautious than the other, have rented clinics of MBBS doctors on illegal agreements. The actual doctor, whose name, MBBS degree and registration number was printed on the signboard, never come to the clinic and the quack sits in his place. He uses the clinic like a 'franchise'," Dr Kazmi said.

He added that it was time to eliminate these illegal businesses which were playing with the lives of common people.

The disease they spread?

Health experts say fake hakeem and quacks are responsible for spreading hepatitis A, B, C and causing kidney diseases, hand and leg amputations, enabling HIV and causing complications during pregnancy.

After a Supreme Court decision, the Health Department launched an operation to ensure that all the clinics of quacks were shut down.

Health Secretary Ali Jan Khan said that during the anti-quackery drive, negligence would not be tolerated.

Published in The Express Tribune, April 22nd, 2018.