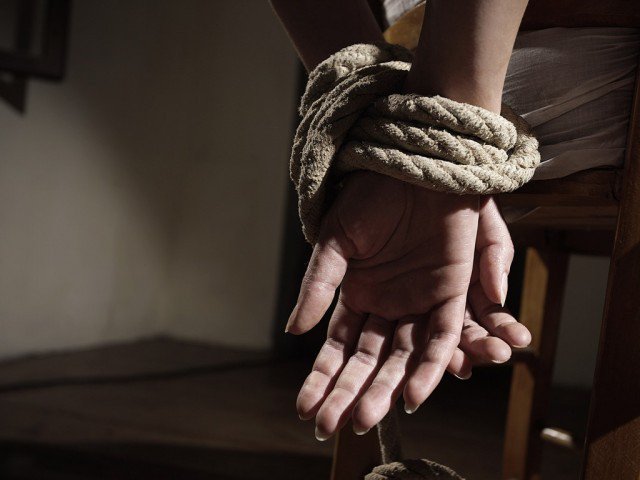 ---
Police began investigation on Friday after a female college student in Lahore went missing under mysterious circumstances, with her father saying it was a case of abduction.

The girl, identified as M*, was a student of FSc and went missing from outside her college located at Ghazi road, Kot Lakhpat. Police says a footage shows the girl exiting the college during the educational hours.

According to her father, Ashiq, his daughter went to sit exams in her college but did not return. He suspected that her daughter had been abducted from the premises of the institution.

'Donkeys' and 'dunkers' fuel Punjab trafficking trade

He also said the college's administration had not informed him that his daughter was exiting the building. Police have registered a case of the incident and started an investigation.

On Thursday, Karachi police recovered two minor girls from the Gulistan-e-Jauhar area and arrested a neighbour who was planning to sell them off for Rs500,000.

After recovering the girls from the residence, police sent them for a medical check-up. The report revealed that the girls did not suffer abuse.

Police also arrested those who facilitated the accused, and said the culprits kidnapped and sold girls as part of human trafficking.