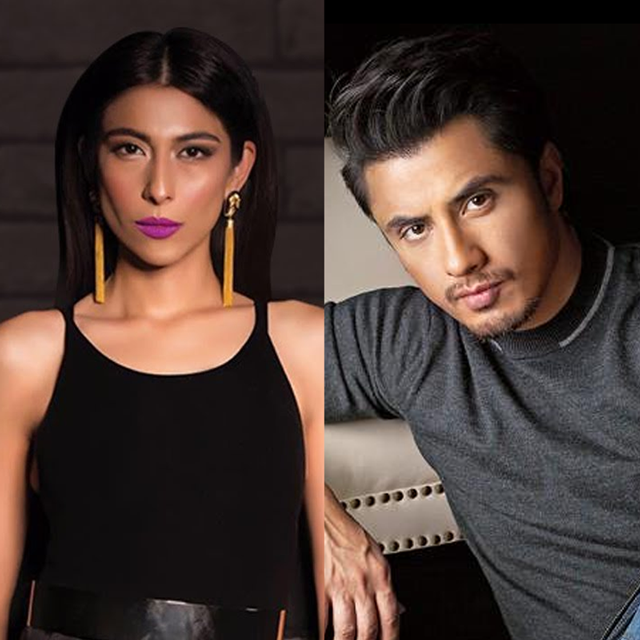 ---
In the wake of sexual harassment incidents occurring all around the world, Pakistani singer Meesha Shafi has accused Ali Zafar of sexual harassment.

The 36-year-old mother of two took to Twitter to share her experience with Ali. Meesha stated that she was sharing her story because she feels that speaking about such issues will break the culture of silence.


Sharing this because I believe that by speaking out about my own experience of sexual harassment, I will break the culture of silence that permeates through our society. It is not easy to speak out.. but it is harder to stay silent. My conscience will not allow it anymore #MeToo pic.twitter.com/iwex7e1NLZ

— MEESHA SHAFI (@itsmeeshashafi) April 19, 2018


In a photo uploaded on Twitter, Meesha wrote, "I have been subjected to sexual harassment of a physical nature at the hands of a colleague from my industry: Ali Zafar. These incidences did not happen when I was young or just entering the industry. This happened to be despite the fact that I am an empowered, accomplished woman who is known for speaking her mind! This happened to me as a mother of two children."

The Aya Lariye singer also added that this has been a very traumatic experience for her and her family. She further expressed, "Ali is someone I have known for many years and someone I shared the stage with. I feel betrayed by his behaviour and his attitude and I know that I am not alone."

Pakistani singer, Fakhre Alam has come forth to give his two cents on the matter. He tweeted that he knows both of them and wants to clarify that he is not taking any sides. However, he hopes that this is a misunderstanding between the two.


Idiots who are thinking I am by any means dismissing allegations or taking sides need to know I am in shock & I find no amusement in this situation. But cuz I know both @AliZafarsays & @itsmeeshashafi I am just hoping this is a bad misunderstanding & if true must be consequential

— Fakhr-e-Alam (@falamb3) April 19, 2018


We're currently awaiting a comment from both, Meesha and Ali.

Have something to add to the story? Share in the comments below.
COMMENTS (16)
Comments are moderated and generally will be posted if they are on-topic and not abusive.
For more information, please see our Comments FAQ