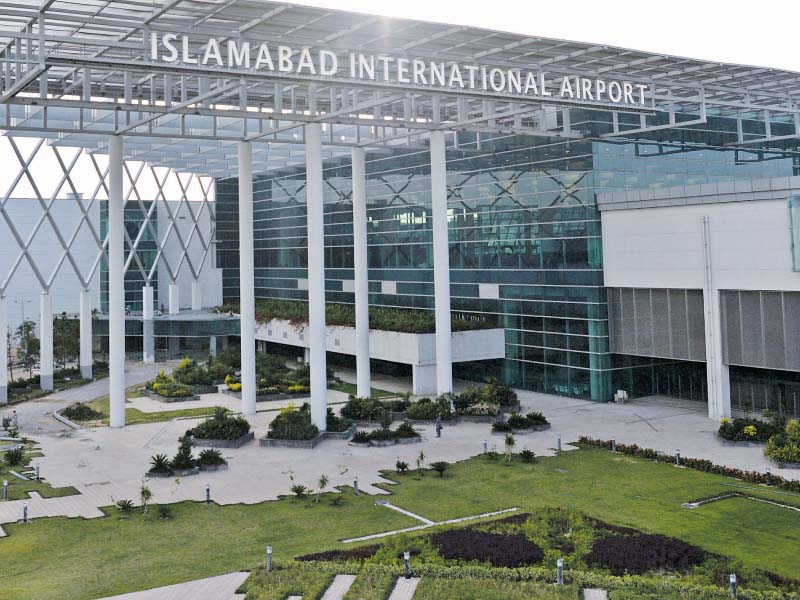 ---
ISLAMABAD: Passengers hoping to get a taste of the new Islamabad International Airport will have to wait after the government pushed its inauguration back by nearly a fortnight to May 3, 2018.

Earlier, the Civil Aviation Authority (CAA) had announced that the new Islamabad International Airport (IIA) would start full operations on April 20, after being inaugurated by Prime Minister Shahid Khaqan Abbasi.

But with the premier having flown to the UK to partake in the Commonwealth heads of state meeting, the CAA in a notification on Wednesday said that the inauguration and operations at the airport had been rescheduled.

New Islamabad airport to open on April 20

The move comes after Adviser to Prime Minister on Aviation Sardar Mehtab Abbasi visited the airport on Wednesday.

The aviation advisor directed the CAA to complete additional tests and trials in order to improve the reliability and efficiency of systems at the new airport and to bring in line with international standards.

During the tour, CAA Deputy Director General Amir Mehboob also gave a presentation to the media on the features of the airport.




Mehboob claimed that they had used a modular design for the airport, built over 4,238 acres of land.

Describing the facilities, he said that a user-friendly passenger terminal building consisting of four levels, two runways, six taxi links, three rapid taxiways, five aprons including a cargo apron and parking bays for wide-body aircrafts, a cargo terminal, air traffic control complex, fuel farm as well as fire, crash and rescue facility and 50-bed trauma centre had been built into the airport.

"It is fully equipped to handle all types of aircraft including the Airbus A-380," Mehboob said, adding that the airport had a capacity to serve nine million passengers and handle 50,000 metric tonnes of cargo annually.

RTA to start shuttle service to new international airport

The passenger terminal, he said, included 80 international and 32 domestic check-in counters compared to the 25 international and 20 domestic check-in counters at the Benazir Bhutto International Airport (BBIAP).

He said the airport had a state lounge, four CIP lounges (three international and one domestic), nine international lounges and five domestic lounges. Unlike the BBIA, he said that 15 sky bridges had been installed at the airport, of which nine would serve international and six would serve domestic terminals.

The airport also has a capacity to park 2,200 cars at its main parking, with nine entry and nine exit points, up from the 400 car
capacity at BBIA.

To facilitate landing of aircraft during fog, ILS CAT III-B  facility had been installed apart from other navigational aid such as radio radar and the latest flight information display system.



Published in The Express Tribune, April 19th, 2018.