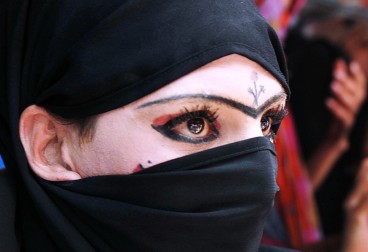 ---
LAHORE: In a bid to provide education and skills to transgender people, a school is being established in Lahore and will be the first of its kind on the country. The initiative was taken up non-government organisation (NGO) Exploring Future Foundation (EFF).

Named The Gender Guardian, the school offers a full 12 years of academic education from the primary level to matriculation and then leading up to college. Transgender people will get the opportunity to learn cooking, fashion designing and beautician courses among others.

The school will be formally launched through an opening ceremony at Gaddafi Stadium Lahore's Alhamra Hall on April 15 (Sunday).

In conversation with Marvia Malik, Pakistan's first transgender news anchor

On the occasion, a charity show will also be organised to help collect funds for the school so that it can start functioning.

While speaking to The Express Tribune, EFF CEO Asif Shehzad says the school aims to educate the neglected and oppressed section of the society." He said that the school has 15 faculty members — three of whom themselves are from the transgender community.

He says it is unfortunate that transgender people are forced to live in isolation since their childhood.

He maintains most parents hide the gender of their child and do not like to talk about the matter, fearing reaction society's reaction and the opinions people will form of their family. "Eventually, they grow up and earn a living through singing and dancing, while taking to the streets to beg in their older years.

Inclusive appointments: Transgender persons seek govt job quota

EFF head Mooeza Tariq says transgender persons will be initially trained in eight fields by experts. These include cooking, beautician courses, fashion designing tailoring and other skill-based courses.

"After the completion of training, transgender people will be provided funds and services for establishment of their own businesses," she adds.

Moeeza says that in the second phase, education will be provided to younger transgender persons.

She maintains that the project aims to provide skills and education to this neglected segment of the society.

She points out that the move will help awaken the society to the existence of transgender people and recognise their right to a decent life.

Meanwhile, EFF officials say that they have received a positive response from the transgender community. They said that more than 40 aspiring students from the transgender community have already registered with the soon-to-be-operational school and will be a part of the opening batch.

Published in The Express Tribune, April 14th, 2018.


COMMENTS
Comments are moderated and generally will be posted if they are on-topic and not abusive.
For more information, please see our Comments FAQ