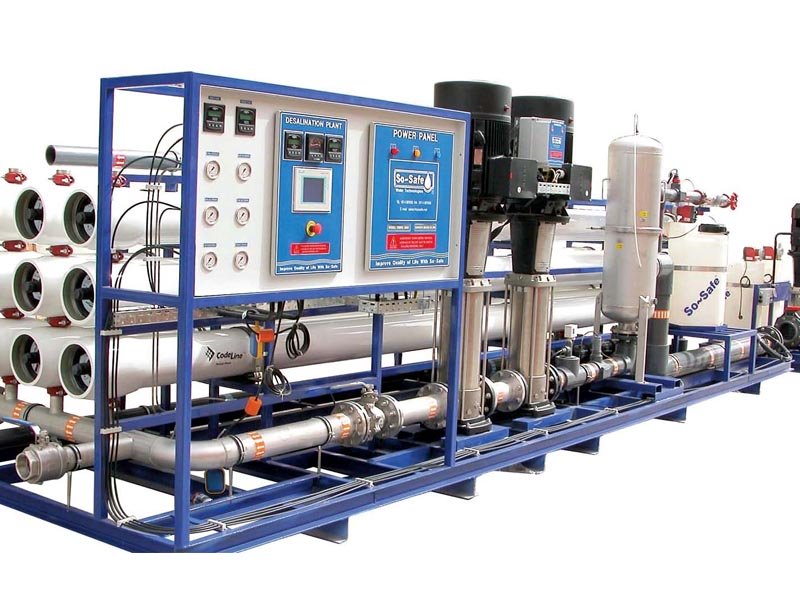 ---
HYDERABAD: With only 11 weeks left to meet the deadline of the judicial commission on water and sanitation for the rehabilitation of four filtration plants in Hyderabad, the city's commissioner, Saeed Ahmed Mangnejo, has formed teams to monitor the rehabilitation works on a daily basis.

The commissioner constituted four monitoring teams while presiding over a meeting at his office on Friday. The teams were tasked with visiting the filtration plants to monitor the ongoing projects and submitting a daily report to the commissioner's office.

The judicial commission has set June 30 as the deadline for the completion of the rehabilitation of the filtration plants in Hyderabad. The projects are to be completed at an approximate cost of Rs700 million.

Water and Sanitation Agency (Wasa) Managing Director Masood Ahmed Jumani told The Express Tribune that work started on the projects in January this year. According to him, the filtration plant projects were Wasa's priority even though drainage projects were also under way in the district.

Pollution, filth repulses judicial commission

At the meeting, the commissioner directed Wasa to dedicate more time and employ more manpower to complete the projects. He also directed the agency not to suspend water supply to Hyderabad due to the ongoing work.

Mangnejo further asked Wasa to submit the details of utility bills issued and recoveries made during the last six months. The agency was also directed to provide the record of actions taken against water theft by the illegal filtration plants, service stations and other commercial users of the utility.

Demand for water in Hyderabad increases to around 70 to 75 million gallons per day in the summer. However, the installed capacity of the filtration plants meets just over half of the demand.
COMMENTS
Comments are moderated and generally will be posted if they are on-topic and not abusive.
For more information, please see our Comments FAQ