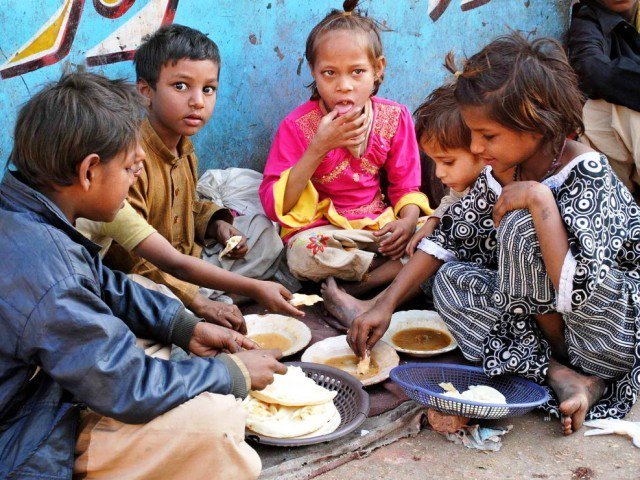 ---
KARACHI: The International Police Association (IPA), in collaboration with the Sindh police, organised on Thursday a function on International Day for Street Children, which is observed worldwide on April 12. The event was held at the Saleem Wahidi Auditorium in Clifton.

As many as 150 male and female street children and their families attended the programme.

Speaking at the event, IPA Sindh President Abdul Khalique Shaikh said the poor did not trust the police and that was why they were reluctant to approach the police in case they needed their help.

According to Shaikh, it was the responsibility of society to engage with the poor so that their trust in state institutions could be reposed. "We need to ascertain factors that force street children to get involved in drugs and commit offences which disrupt the law and order in society," he said.

Child labour: Two arrested for employing children at brick kiln

Adviser to the Chief Minister on Social Welfare Shamim Mumtaz remarked that there was a lot to be done for the street children. The Sindh government had planned a shelter home for such children in Korangi, she said, adding that the project was delayed as some changes were made. Once it is completed, it will accommodate as many as 200 children, she claimed.

She informed the gathering that the social welfare department had founded a child protection unit and it was jointly working with many stakeholders, especially the police, which had nominated focal persons at divisional level for the welfare of street children.

Child rights activist Iqbal Detho lamented that almost a century ago, Karachi had shelters and certified schools for street children under the Bombay Childrens Act, 1924, and later under the Sindh Childrens Act, 1955, however, after the formation of One Unit, the implementation of those laws stopped.

Since 1970, only one remand home could be established in Karachi, whereas, other divisional headquarters were still lacking a facility where children who were in need of protection or street children could be housed for their protection and rehabilitation, Detho said. "No such certified schools and remand homes exist in Sindh, apart from Karachi."

Bodies of three children recovered from a house in Lahore

"We should not criminalise the street children as the Vagrancy Act, 1958 used to. These children are victims of their circumstances and instead of landing on the streets, they should be in schools," Detho asserted.

Later, street children presented tableaus at the programme and they were given shields for their performances.