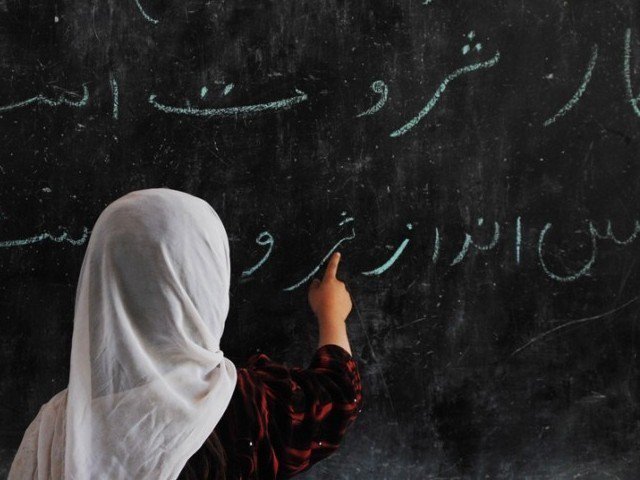 ---
LAHORE: In anticipation of the provincial budget 2018-2019, which will be presented next month, teachers working in government-run schools across Punjab have expressed their concerns and announced to stage a protest demonstration outside Punjab Civil Secretariat on Thursday.

A group of teachers under the umbrella of United Teachers' Council (UTC) have announced to stage a protest demonstration outside Punjab Civil Secretariat. In a statement, UTC leaders, including Tariq Mehmood, Hafiz Ghulam Mohiuddin and Kashif Shahzad said the provincial government has not fulfilled its promise of promoting instructors in its previous budget, while some of the teachers were left out of the equation altogether.

In the statement, UTC leaders also expressed that the provincial government has discontinued the benefits that were once provided to instructors, claiming that teachers in other provinces enjoyed more perks as compared to those working in Punjab.

The sit in will demonstrate the teacher's increasing dissatisfaction with the School Education Department and the provincial government, the statement read.

UTC Central Secretary General Kashif Shahzad Chaudhry told The Express Tribune that the teachers would continue the protests until their demands were met.

"In our last meeting with the Punjab SED Secretary, we were assured that some of our demands will be met. However, the government has not kept that promise and none of the things have been implemented," he added.

Similarly, the Punjab Teacher's Union (PTU) staged a protest outside Lahore Press Club on Tuesday demanding a 100% increase in instructors' salaries. The protesters, armed with banners and placards, raised slogans in favour of their demands. They also pushed for the revaluation of the house rent given to teachers, which has been frozen since 2008.

Protesters also demanded of the government to increase the money allocated for medical expenses by 50%, expressing that healthcare facilities had become increasingly expensive. Further, they also called for an increase in the conveyance allowance afforded to instructors in accordance with inflating petroleum prices.

PTU leaders, including Rana Liaquat, Mian Arshad, Chaudhry Muhammad Ali and Aslam Ghumman, addressed the protest demonstration. They maintained that teachers who were currently working on contractual basis should be regularized. In addition to this, they proposed that experienced primary, secondary and elementary teachers should be upgraded to basic pay scale (BPS) 17, while new inductees are upgraded from BPS-14 to BPS-16.

They also stated that the special incentives package, introduced by the Federal Directorate of Education, be restored and instructors be promoted according to the Time Scale Promotion Formula.

PTU leadership announced that they would continue to stage protests over the next two months, while the federal and provincial assemblies review the budget. We will protest outside the National Assembly in April. If still our demands our not met, then we will organise a sit in outside Punjab Assembly in May, they stated.
COMMENTS
Comments are moderated and generally will be posted if they are on-topic and not abusive.
For more information, please see our Comments FAQ