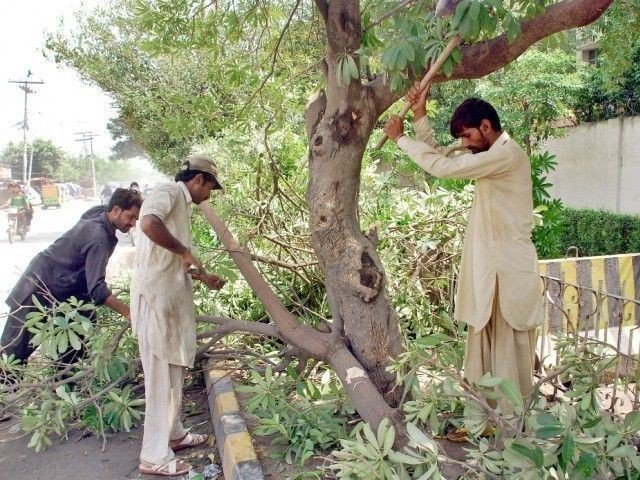 ---
ISLAMABAD: The Balochistan government has expressed its inability to use an alternate plan to extend the Pishin Road in the province in order to avoid the cutting down of trees.

The provincial government outlined the position to the Supreme Court of Pakistan during a hearing on Wednesday of the suo motu case on the issue.

SC has summoned Communication Works Planning and Housing Department Secretary to explain a governmental report in this regard, which was submitted to the court.

During the hearing, Additional Advocate General Balochistan, on behalf of Secretary CWPH, submitted a report wherein it is stated that an FIR under Forest Act was registered by Forest Department against the concerned person, who has since been suspended. It also informed the court that no civil work at site has been carried out since the suo motu notice on the issue in April 2017.

Education trees to blossom from March in Balochistan

The government of Balochistan, for the settlement of the issue, constituted a committee which visited the site and submitted a report which included the proposal of construction of a dual carriage road by acquiring land on the right side of the existing project. The cost of the new project, which turned out to be approximately Rs1,100 million, is identified as the reason behind the decision of the provincial government to reject the alternate plan.

The provincial government came to the conclusion that work is required to be carried out according to the plan by the government, which is coupled with a proposal of the plantation of 5,150 new trees which will be looked after for five years by the Forest Department, says the report.

However, the bench rejected the report and said that alternate plan can be used to extend the road. The hearing of the case has been adjourned for 15 days.
COMMENTS
Comments are moderated and generally will be posted if they are on-topic and not abusive.
For more information, please see our Comments FAQ