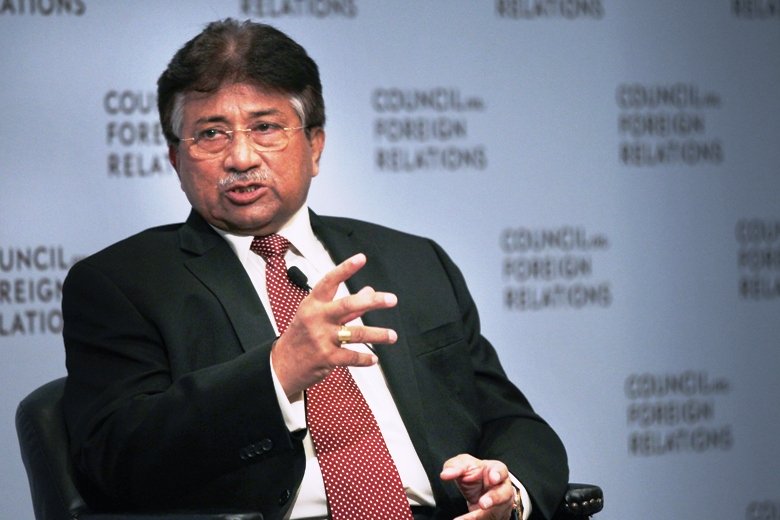 ---
A sessions court has rejected a plea filed by the lawyers of former president Pervez Musharraf, requesting the court to quash a murder case registered against the ex-military ruler.

Musharraf was booked for the murder of Lal Masjid cleric Ghazi Abdur Rashid who was killed during the Lal Masjid operation in 2007. The Aabpara police had registered the murder case against Musharraf on September 2, 2013 after Ghazi's son, Haroon-ur-Rashid Ghazi, approached the Islamabad High Court seeking directions for the police to do so.

The former president was arrested in the case on October 10. However, he was granted bail by a sessions judge on November 4, 2013.

In March 2016, Musharraf left Pakistan and has not returned since. Due to his continued failure to appear before the court and stand trial in the murder case, the ex-military ruler has been declared a proclaimed offender by the court. His property has been confiscated while permanent arrest warrant has also been issued for him.

In September 2016, then Islamabad Additional District and Sessions Judge (ADSJ-West) Pervaizul Qadir Memon had also ordered confiscation of surety bonds of Rs200,000 which had been submitted by Musharraf's guarantors Capt (retd) Nazir Ahmed and Jan Mohammad when Musharraf was granted bail by a sessions court in November 2013.

High treason case: Top court turns down Dogar's plea

Advocate Akhtar Shah, who represented Musharraf in the case, recently filed an application in the court of ADSJ Raja Asif Mehmood under 22-A & 22-B of CrPC, seeking directions for the police to dismiss the case against his client. The court, however, rejected the plea on April 9.

Talking to The Express Tribune, Shah said Musharraf was innocent. "The ministry of interior had asked for deployment of army under Article 245 of the Constitution. The 111 Brigade took over the area and conducted operation [on the request of the ministry of interior] but the ministry has not owned this responsibility to date," Shah said.

In an earlier hearing, Shah had said that Ghazi was killed in crossfire between troops and militants during the Lal Masjid operation.

BHC ruling: Plea to transfer Bugti murder case rejected

Since the interior ministry was not accepting its responsibility, it was holding Article 245 of the Constitution in abeyance, for which, Shah said, he would file a reference against the ministry under Article 6 (high treason).


COMMENTS
Comments are moderated and generally will be posted if they are on-topic and not abusive.
For more information, please see our Comments FAQ