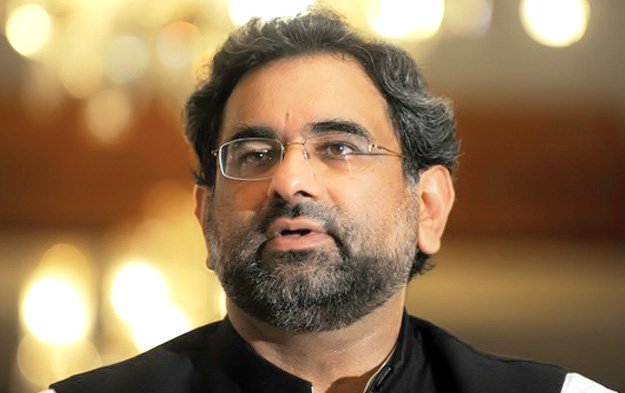 ---
KHARAN: Prime Minister Shahid Khaqan Abbasi has said that his recent visit to Afghanistan will prove to be a milestone for the bilateral ties and regional peace as it has helped overcome the trust deficit to a great extent.

"The discussion was held in a cordial atmosphere and we hope that this visit will prove to be a milestone for Pak-Afghan relations and peace in the region," he said while talking to media-persons after inaugurating the Khuzdar-Shahdadkot road and launching work on Kharan-Yakmach road on Saturday.

We are turning TAPI into reality: PM Abbasi

He said, "Now the leadership from both the sides will have to prove their sincerity for the prosperity of the region as well as the people through their actions."

He said during his meetings with the Afghan leadership, including President Ashraf Ghani and Chief Executive Abdullah Abdullah, Hezb-i-Islami Afghanistan chief Gulbadin Hekmatyar and others, it was agreed that there could be no military solution to the Afghan issue.

He said it was also agreed that peace and stability in Afghanistan was essential for Pakistan and the people of Afghanistan for what both the countries should jointly work.

CPEC in mind: Rawalpindi-Kahuta link inauguration set for March 3

He said the Afghan stakeholders must find out a solution to the issue by joining heads and Pakistan would extend its support to restore peace in the country.

He said it had also been decided to continue working on connectivity projects like roads, rail and power transmission, besides discussing water issues. Work on the TAPI (Turkmenistan-Afghanistan-Pakistan-India Pipeline) project was already under way, he added.

The prime minister said both the sides had agreed to jointly work on the projects for the prosperity of people in the region and to help Central Asian states use the Gwadar Port while passing through Afghanistan.