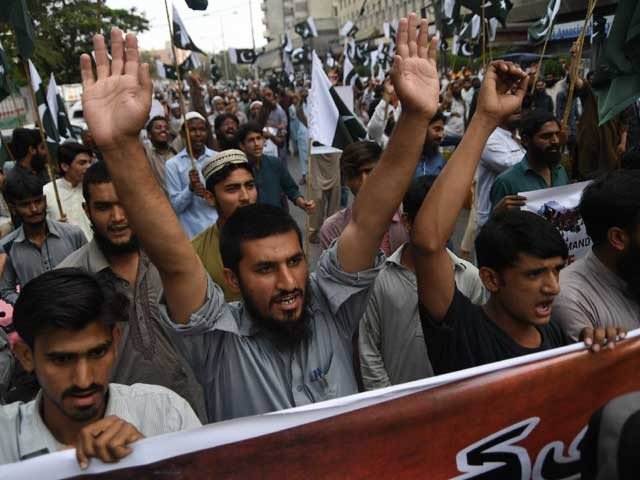 ---


Condemning state terror in Indian-occupied Kashmir (IoK), the nation is observing Kashmir Solidarity Day on Thursday.

The day reiterates Pakistan's support for the Kashmiri people and their longstanding struggle for securing the right of self-determination promised by UN resolutions.


The federal cabinet passed a resolution declaring April 6 as Kashmir Solidarity Day. The resolution was passed by Prime Minister Shahid Khaqan Abbasi following a particularly violent day in the held valley.
Organised demonstrations, marches and rallies will be taken out throughout the country.
Pakistan observes Kashmir Solidarity Day every year on the February 5, a proposal initially pitched by the Jamaat-e-Islaami and later adopted by Prime Minister Nawaz Sharif in 1991.