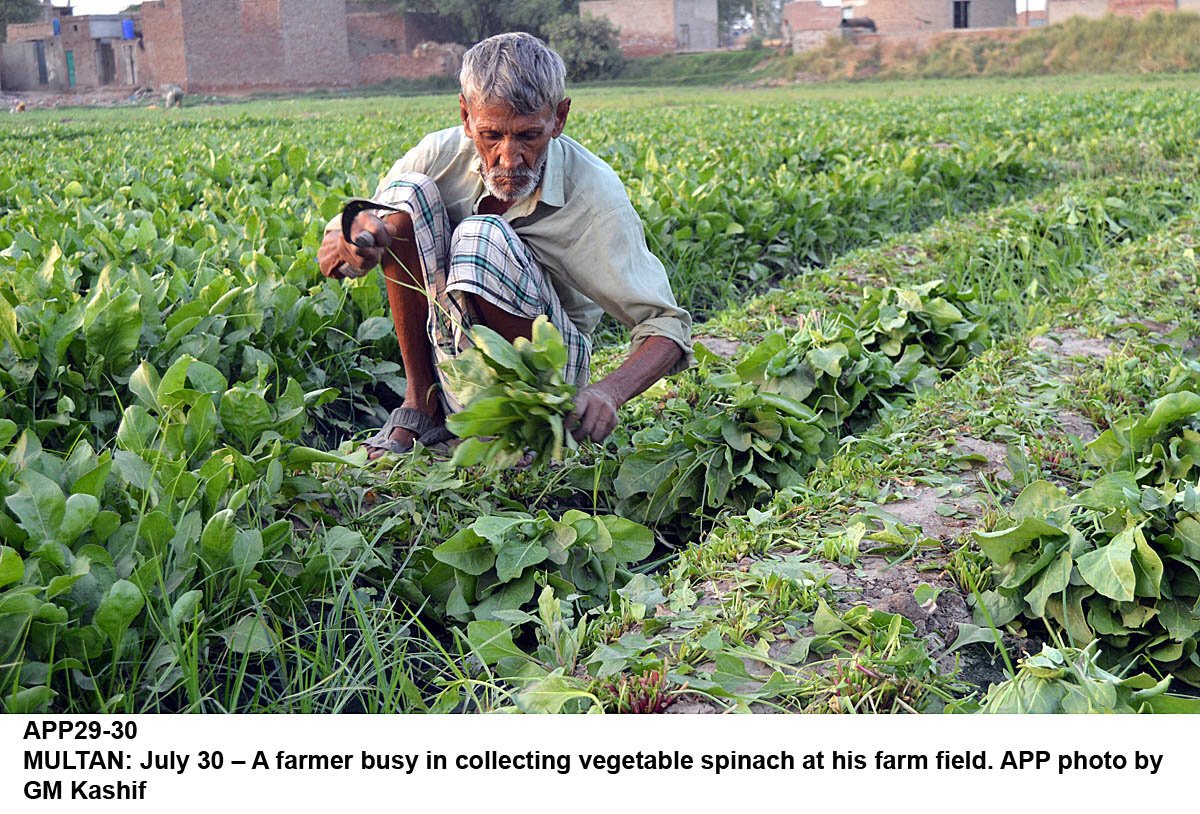 ---
ISLAMABAD: With 37.26 million citizens malnourished, Pakistan's National Food Security Policy 2018 aims at promoting sustainable food production systems by an average growth rate of 4% with goals of improving food availability, accessibility and sustainability.

The cabinet on March 21 approved the comprehensive food security policy to eradicate hunger, malnutrition besides providing foundation for growth of national economy.

Rural growth for a food secure Pakistan

According to the policy, crops have 40% of share in agricultural gross domestic product of the country considering the data of statistical supplement of economic survey of Pakistan 2016-17.

Making agriculture more productive, competitive and climate friendly have been one of the key policy planks of this action besides diversifying the food systems for nutritious diets.

Food availability

The policy intends to improve food availability by bridging yield gaps, supporting kitchen gardening and farmers with new high value crops. Similarly, better availability of agriculture inputs with qualitative seeds, pesticides along with management and reduction cost of agriculture loans.

Likewise, it also aims to improve livestock production of local breeds, fodder production and quality animal feed along with investment in dairy farming and disease surveillance and control.

$275m ADB loan to improve food security in Punjab

Poultry production has also been prioritised with competitive poultry farming and value chain for exports, along with provision of such opportunities for rural areas.

Food accessibility

Another major target is marketing and safety programmes for food by promoting e-marketing, market regulation and legislative support. For food safety, new laws will be enacted keeping agro-chemicals in safe limits, encouraging use of bio-fertilizers and bio-pesticides. Besides, working for certified organic farming, compliance to international quality and safety standards and ensuring food safety standards in imported items is part of the policy.

The key part of accessibility is forming a national zero hunger programme by supporting small farmers for sustainable subsistence through partnership with donors and Benazir Income Support Programme.

Food sustainability 

Moreover, the last important element of the policy aims at improving the sustainability of food by focusing on mitigation of climate change impacts by opting for climate-smart agriculture, viable resilient strategies and crop-livestock insurance schemes. Besides prioritising resource conservation of technologies and its adherence to National Environment Policy, 2005 is also the focus of this policy.

Similarly, the ambitious document aims at conflicts and disaster management by identifying food insecure disaster prone areas, developing emergency preparedness plans. It also stresses on developing effective early warning systems with rapid assessment of losses and post-disaster recovery plans.

Lastly, using information technology tools, electronic and print media for sharing the latest and efficient policies and strategies for all the stakeholders is the key element of this document.
COMMENTS (1)
Comments are moderated and generally will be posted if they are on-topic and not abusive.
For more information, please see our Comments FAQ