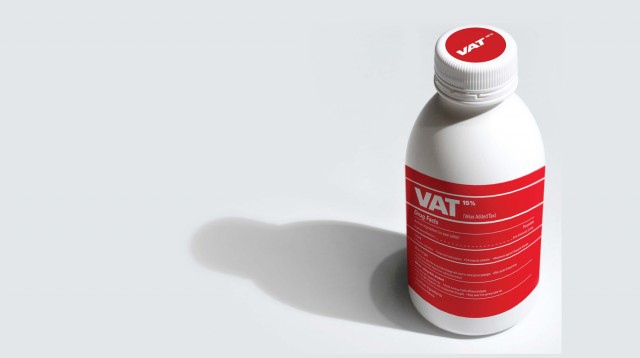 ---
Pakistan's economy is vulnerable to external shocks and it should have a cushion to avoid crisis which is only possible when Value Added Tax (VAT) is imposed from July 1, said Paul Ross, Country Director of the IMF in Islamabad.

He was delivering an address on a report titled Regional Economic Outlook, published by the Fund on Tuesday this week.

Ross said Pakistan's vulnerability was because "it has low savings and tax rates" and revenues were badly needed for poverty reduction, healthcare, education and for building a fire-wall against shocks, which was not possible without VAT.

"The implementation of VAT from July 1 is part of the government's own programme, which the IMF fully supports," he added.

Ross parried a question about the IMF's strategy if the government failed to implement the new consumption tax from July 1.

The statement from the IMF's top man will mount pressure on the government at a time when talks between the federal and provincial governments on imposition of VAT have been unfruitful.

Owing to commitments under the $11.3 billion IMF bailout package, the government has to replace General Sales Tax with an integrated VAT from the new financial year which begins in July. However, serious differences have emerged between the centre and Sindh and between Sindh and Punjab on the mechanism of implementation.

Ross said Pakistan would have to improve its fiscal position by enhancing tax collection through VAT, adding the government should also withdraw subsidies to improve its finances.

Other challenges were to control inflation and improve public finances, which would help reduce vulnerabilities, he said and added food and energy prices had pushed inflation above 10 per cent.

He said a private sector-led growth was required to create more jobs and raise income levels and "all depends on leaving more space for private sector credit and friendly regulations".

The government sidelined the private sector as it borrowed more from the domestic market to bridge the yawning gap between its income and expenditure after failing to get promised aid from the Friends of Democratic Pakistan (FoDP) forum.

He said one-tenth of remittances sent home by overseas Pakistanis could be affected by the Dubai World debt crisis. Besides, Pakistan's one-fifth trade with Europe may also get hurt if Greece's debt woes deepened.

Ross said though the private sector growth dropped, there were signs of a gradual pick-up in exports because of world demand for Pakistani products.

Published in the Express Tribune, May 28th, 2010.
COMMENTS
Comments are moderated and generally will be posted if they are on-topic and not abusive.
For more information, please see our Comments FAQ