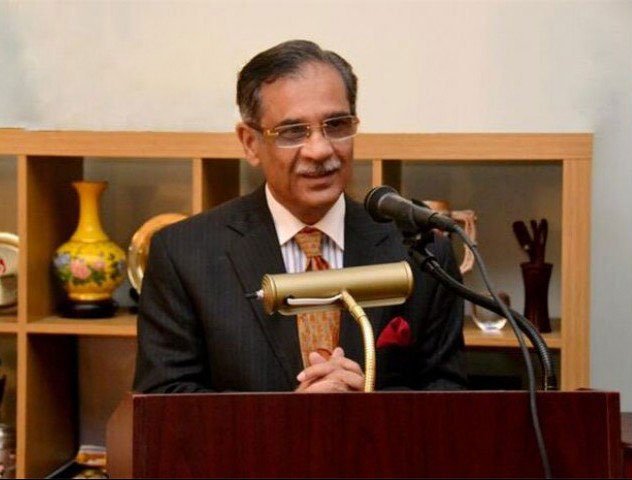 ---
Citing the example of China for development, Chief Justice of Pakistan Justice Mian Saqib Nisar said on Tuesday that the country was able to do so after sacking hundreds of corrupt state ministers.

Someone texted me in the morning on how China had developed as a country; it progressed by sacking nearly 400 corrupt ministers and ensuring action against all those responsible, the top judge remarked.

While hearing the Bani Gala encroachment case, the top judge ordered that an approval from the federal Cabinet on regularisation of local population and relevant laws may be acquired within a fortnight.

Naeem Bukhari expresses reservations on CJP photo with PIA air hostesses

Justice Nisar said that illegal construction must not take place, and ordered action against those responsible.

On Monday, the CJP said the judiciary intervenes in the government's matters because the government won't complete tasks. He further said if the government does their work accordingly, the judiciary won't have to intervene.

Last week, the top court clarified that it didn't attribute the word faryadi (plaintiff) to the recent meeting with the premier, after the alleged remarks drew ire of some quarters.
COMMENTS (3)
Comments are moderated and generally will be posted if they are on-topic and not abusive.
For more information, please see our Comments FAQ