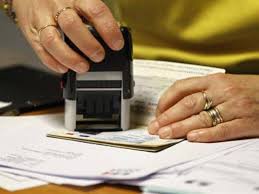 ---
ISLAMABAD: A religious minority has expressed serious concerns over the release of identity details of its roughly 10,205 citizens who changed their religion from Muslim to non-Muslim during the last 16 years.

The National Database and Registration Authority (NADRA) recently submitted identity details including names, computerised national identity numbers, and areas of residence of over ten thousand individuals to a court of law.

Copies of the documents, marked classified, are available with The Express Tribune.

The report claims that during the last 16 years, some 10,081 individuals amended their religion in their CNICs. Previously, these individuals were 'misstated' as being Muslim in the religion column of their CNICs, but following their applications for "religion modification", they were issued fresh identity cards identifying them as Ahmadi.

Besides these 10,081 persons, there are another 124 children whose religion got corrected by the database authority.

The report also identifies the age brackets of all those who amended their religion. It shows of the 10,081 Ahmadi applicants, some 3,346 were under 30, 3,014 were from 31 to 40 years, 1,459 individuals were from 41 to 50 years, 1,200 were between 51 and 60 years, and 1,062 were 60 or older.

Election Act case: IHC summons travel records of 6,000 'Ahmadis'

The report says that currently, 167,473 persons are registered with the database authority who as Ahmadi. This number also includes some 13,463 children.

Details such as timeframe of such changes are also mentioned in the report. It shows that 1,467 applied for change of religion, from Muslim to Ahmadi, soon after the issuance of their first identity cards where they were mistakenly declared as Muslim, with 318 within the first year of issuance of CNICs, 815 within three years, 749 within five years, 912 within seven years, and 816 within eight years. Meanwhile, 16 individuals amended their religion over 16 years after issuance of their first identity cards.

The report says that out of 10,081 individuals who got their religion corrected in CNICs some 6,001 are also valid passport holders.

The court that had sought even these minute details from database authority also asked the Federal Investigation Agency to check travel history of these Pakistanis. The agency is currently looking into the required details.

On court's directions, NADRA has also introduced rigorous procedural amendments to rules and now a court's decree has been made mandatory before applying for correction or modification in religion.

Through a short order passed in this case, the court declared that a faith affidavit must be submitted to apply for all government, semi-government institutions, including the judiciary, armed forces and civil services.

Darul Zikr: Court orders police to take action against Ahmadi worship place

The court also stated that an affidavit is required in order to get CNICs, passport, birth certificate, and entry in voters' lists. It also directed NADRA to fix time duration for any citizen who intends to make correction or change in the already given particulars, especially religion. The court has also requested that parliament make the necessary legislation to ensure that all the terms specifically used for 'Islam' and 'Muslims' are not used by the persons belonging to any of the minorities for hiding their real identity or for any other purpose.

Talking to The Express Tribune, Jama'at Ahmadiyya Pakistan Press Section In-Charge Amir Mehmood said that by exposing confidential details of community members, NADRA had breached the trust of everyone who voluntarily submits identity details with the state department. He said the practice had put the security of all those individuals at stake.

He also said during the course of proceedings, in a case purely related to Ahmadis, the court never bothered to summon any representative of Jama'at Ahmadiyya for their point of view. "This practice was in itself against the very fundamentals of justice," Mehmood said adding Ahmadis openly declare their religion and have no reason to hide it.

He said the community had already been facing social boycott at the state level in Pakistan would be further cornered through such measures.

To a question, he clarified that sometimes NADRA data entry operators made mistakes while filing religion column in CNIC form, which is corrected later through an application.
COMMENTS (3)
Comments are moderated and generally will be posted if they are on-topic and not abusive.
For more information, please see our Comments FAQ