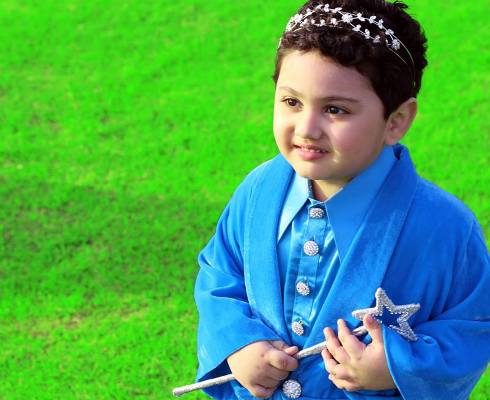 ---
KARACHI: Seventeen-year-old Tanveer Abbas is learning photography at a training institute where he had also been offered a job.

It therefore comes as a surprise to learn that Tanveer is a 'street child'. He is one of the 14,000 children who found a way to escape a life of drudgery with the help of Initiators Human Development Foundation, an NGO working for the rights of street children for the last 10 years.

The IHDF provides shelter, vocational training, rehab and medical facilities to children who have nowhere else to go.

Out of the 30,000 children who live on the streets of Karachi, 95 per cent are boys, IHDF president Rana Asif Habib said at a seminar organised by the Urban Resources Centre on "Rehabilitation of the Street Children in Karachi" on Wednesday. "There are fewer girls on the streets because they are more likely to be picked by mafias, either for begging or for prostitution," Habib added.

Up until 2005, there were 15,000 children on the streets of Saddar, Gulberg and Jamshed Towns primarily. These children fall into two basic categories. Those who live on the streets after running away from their homes and those who work on the streets and have homes to return to at the end of the day, said Habib, adding that 30 per cent of these children escaped from madrassahs while the rest are either drop-outs from school, drug addicts, orphans or physically abused children.

"Children are tied with chains [in the madrassahs] at Machar colony for not learning Quranic verses. This is done with the consent of their parents," Habib said. "About 30 per cent of these children are sexually abused by the police," revealed Asif, an IHDF representative.

"They are involved in sex, either forcibly in the form of child prostitution and gang rape, or voluntarily," said Asif.

More often than not, this happens because these children are abandoned by their families and need to earn a living. They need food, clothing, medicine and shelter and can be easily exploited by the police, criminals or human traffickers.

Most of these children become drug addicts and alchoholics. "The government makes no effort in finding the children that go missing every year, despite the thousands of complaints that are lodged at the police stations," he said.

Furthermore, the children living on the streets have no identity cards and are therefore not entitled to welfare facilities that should be provided to them by the state, he added while criticising the government-run Provincial Ombudsman's Children Complaint Office.

"How will a street child make it inside an office which even an elderly person cannot enter without presenting an ID card?" Asif asked.

Despite being a signatory of the United Nations for protecting children's rights, Pakistan has yet to draft a law on the issue. The child protection bill has been pending for six years in court.

Published in the Express Tribune, May 28th, 2010.