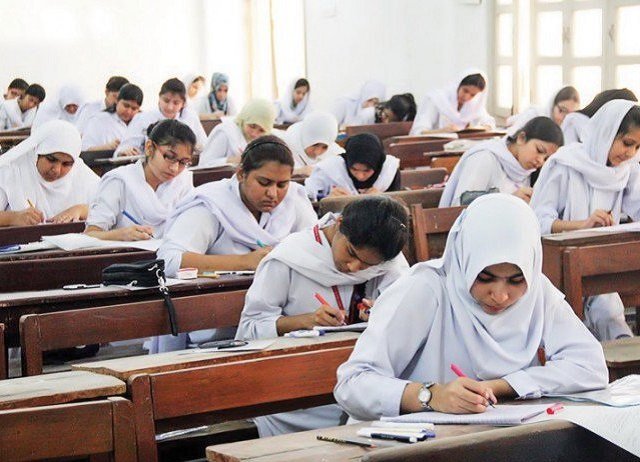 ---
LAHORE: The Punjab Examination Commission (PEC) has announced the results of 5 and 8 grades in its annual examinations, where more than 80% of the participating students passed the exams in both grades.

According to the results announced by the PEC, a total of 2,549,680 participants from all the 36 districts of the province belonging to both public and private schools took part in the examination. Out of the total, 1,480,366 students were of grade 5, whereas 1,069,314 students of grade 8 took the exam. For grade 5, out of the total 86.58% were declared successful. A total of 86.62% students passed the grade 8 examination.

According to the results of grade 5, Zainab Iqbal from Faisalabad and Muhammad Haseeb from Toba Tek Singh were declared first by obtaining 494 marks. The second position was also shared among two students, Muhammad Haseeb from Vehari and Musfirah Rana from Faisalabad, who secured 493 marks. The third position for grade 5 was shared among 6 students by getting 491 marks. The students included Hafiz Muhammad Asjad Bashir from Faisalabad, Jam Ali Baksh from Muzaffargarh, Muhammad Huzaifa from Layyah, Muhammad Asif from Vehari, Sheraz Ali from Layyah and Hadia Rehman from Faisalabad.

SED seeks enrollment, retention of 13m students

For grade 8, the position holders included Ghulam Mujhtaba Khalid from Bahawalpur and Rija Batool from Vehari clinched the first position by getting 496 marks. Muhammad Attaur Rehman from Vehari was declared second with 495 marks, while the third position was shared by 6 students by getting 492 marks. The students included Muhammad Nadeem from Bahawalnagar, Daima Tariq from Lahore, Hira Sajid from Vehari, Zain Ahmed Chaudhry from Bhakkar, Yousaf ur Rehman from Dera Ghazi Khan and Eman Ahmad from Toba Tek Singh.

For grade 5 in Lahore, a total of 85,238 students appeared in the exam, of which 58,981 passed the exam with the pass percentage of 69.20%. From the government-run schools, a total of 22,747 boys and 29,319 girls appeared in the exam. Out of these, 68.21% boys and 72.95 girls passed the exam. From private schools in the district, a total of 15,157 boys and 15,812 girls appeared in the exam. Out of these, 63.97 percent boys and 70.71 percent girls passed the examination. A total of 1,039 boys and 1,164 girls also appeared in the exam as private candidates, of these 54.96% boys and 53.95% girls passed the exam.

Similarly, for grade 8 in Lahore, the pass percentage was calculated at 68.31%. A total of 73,496 students appeared in the exam and 50,203 passed the exam. Out of the total, 24,834 boys and 29,135 girls appeared for the exam from government schools. A total of 17,608 boys and 20,555 girls from public schools passed with the pass percentage of 70.90% and 70.55% respectively. From privately-owned schools, 7,399 boys and 10,106 girls appeared in the exam, in which 4,447 boys and 6,695 girls were declared successful in the exam with 60.10% pass rate for boys and 66.25% for girls.

Published in The Express Tribune, April 1st, 2018.
COMMENTS
Comments are moderated and generally will be posted if they are on-topic and not abusive.
For more information, please see our Comments FAQ