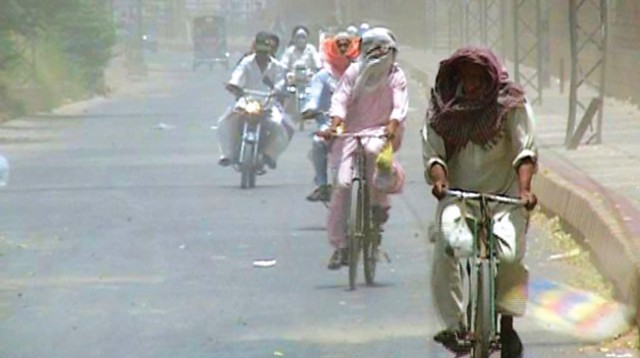 ---
KARACHI: While temperatures in Karachi remained bearable at 36 centigrade, the rest of the province burned. One man died of heatstroke on Wednesday, when temperatures hit 53 degrees, the highest for the town yet.

Muhammad Bakhsh Sheikh, a retired headmaster, died of heatstroke in Larkana, while two people in New Pind passed out. Aziza, in her mid 40s, and her younger brother Muhammad Aslam, were taken to Sukkur Civil Hospital, where the doctors were unable to resuscitate her. However, Muhammad Aslam regained consciousness.

Meanwhile, a man also died of heatstroke in Goth Khan Mohammad Unar, Sakrand. Umer Unar, 50, fainted along with three other people, Azizullah, Miandad and Mawali Aner. The other three people regained consciousness however Unar passed away. The village had been deprived of electricity since last week.

Sky-rocketing temperatures combined with power outages resulted in increased cases of dehydration.

Around 60 patients were taken to hospitals across Larkana while 30 to 40 people were treated at health centres in Sukkur, where things sizzled and burned in the hot, dusty winds.

Published in the Express Tribune, May 28th, 2010.