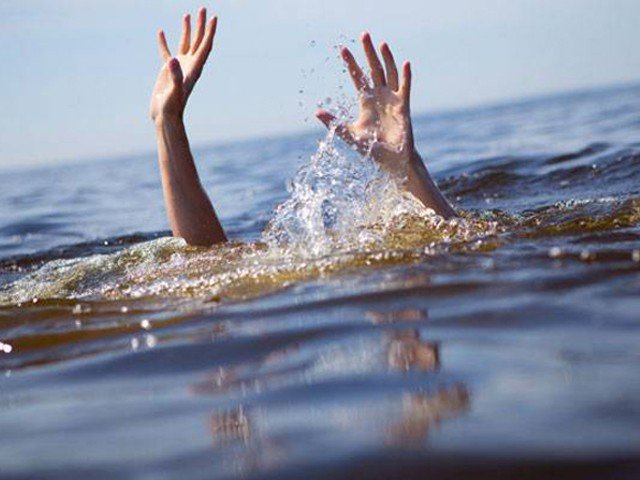 ---
HYDERABAD: Five children and a woman drowned as a boat carrying around 20 persons overturned near Nawabshah bypass road on Thursday.

Deputy Inspector General (DIG) Nawabshah, Ahmed Yar Khan confirmed six deaths, saying the boatman Naveed Solangi had been arrested.

According to the deputy commissioner Noman Siddiqi, the boat overturned in an artificial lake which was built illegally for amusement purposes. "The government's no objection certificate was never sought," Siddiqi told reporters.

Bodies of eleven Pakistanis of Libyan boat tragedy dispatched

Meanwhile, one of the members of the aggrieved family, Usman Naich that no rescue arrangements, divers or swim jackets were available at the site. "If the rescuers were there, children could have been saved," he lamented. The FIR of the incident has not been lodged yet.

The aggrieved family and other witnesses told reporters that district police divers pulled out the bodies after approximately an hour after the boat overturned.

Four siblings including Kashish, 1, Aijaz, 2, Komal, 5, and Siddiq, 6, children of Ghulam Nabi Naich, their elderly aunt Shahnaz and Hasnain, 8, son of Fateh Unar were among the deceased.

The bodies were shifted to People's Medical University hospital.