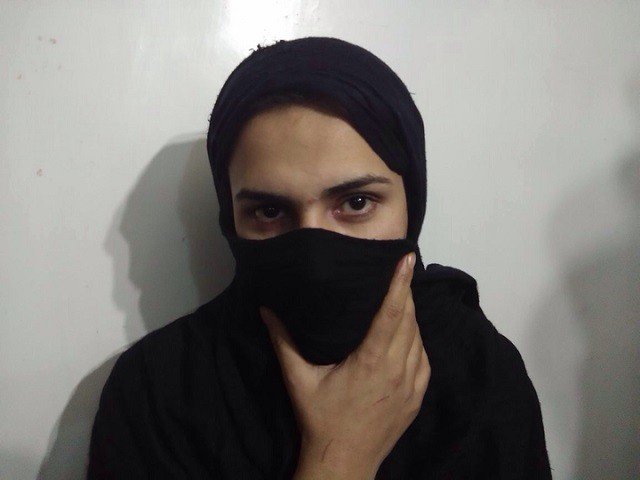 ---
ISLAMABAD: The National Commission for Human Rights (NCHR) on Thursday took suo motu notice of a murder incident involving a transgender person killed in Peshawar a few days back.

The incident is supposed to be this year's first case of transgender person murder in Peshawar.

The NCHR has sought a detailed report from the Khyber-Pakhtunkhwa (K-P) inspector general and asked to submit it by April 3 for necessary action.

Transgender person, friend gunned down in Peshawar

On March 27 a transgender person and her friend were killed in broad daylight on Peshawar Ring Road when unknown motorcyclists opened fire at them, while they were travelling in a rickshaw.

While talking to The Express Tribune human rights activists said that killing of transgender persons in Peshawar has become a routine now. They added now almost every other day they get to hear such sad news.

According to local rights group TransAction Alliance in 2018 a total of 53 cases of violence against transgender persons have been reported alone from K-P out of which one was killed.

Meanwhile in the past three years (from 2015 to 2017), a total of 1,131 cases of violence against transgender persons were reported in K-P out of which 55 were killed.

Derived from these figures, 42 transgender persons were killed by their boyfriends/intimate partners and four were killed in the name of honor by their family in Buner and Mardan.

In conversation with Marvia Malik, Pakistan's first transgender news anchor

Last year, seven transgender persons were killed in Peshawar, Nowshera, Mardan and Buner. Meanwhile a total of 208 cases of violence against transgender persons were reported from K-P, of them 78 cases were reported of intimate partner violence, 46 cases were of rape, 42 cases were of torture by family members for being transgender, 31 cases were of physical violence by strangers, 11 cases were of police torture and abuse among others.

In K-P, highest number of cases has been reported from the provincial capital followed by Mardan, Nowshera, Swabi, Swat, and Bannu.

Transgender Rights Activist Qamar Naseem said, "These cases are just the tip of the iceberg as many such incidents go unreported."

He said that protection of a transgender person in K-P has become challenging and police comes in action only when there is any murder incident.

On the other hand the Human Rights Watch in its latest World Report stated that in Pakistan women, religious minorities, and transgender people faced violent attacks, discrimination, and government

persecution in 2016.
COMMENTS
Comments are moderated and generally will be posted if they are on-topic and not abusive.
For more information, please see our Comments FAQ