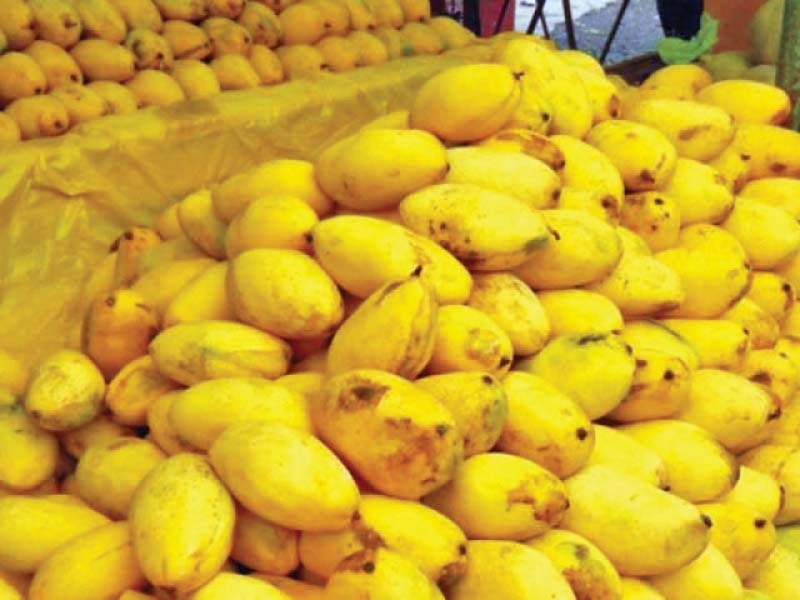 ---
MULTAN: The dearth of irrigation water has posed threat to expected bumper mango crop in South Punjab. There are fears that water shortage could also damage mango orchards in the region. These views were expressed by Mango Research Station Incharge Abdul Ghaffar Grewal.

He said the province was facing 60% water shortage of its allocated share. He added, "The situation could aggravate at the time of fruiting." Grewal maintained that last year, there was 40% water shortage of total allocated share of the province.

He said growers could address the issue of water shortage by following scientific ways for management of orchards.

He suggested that growers should use gypsum and potassium as it could help reduce effects of water shortage.

"In order to ensure maximum irrigation to the root-zone of the plants, the growers should ensure soil coverage. For the purpose, maltur technique is very essential," the Mango Research Station official said.

He elaborated, "In this technique, a layer of grass is thrown on water area at root-zone which reduces water evaporation and thus offer water to plant according to its requirements."

Mango exports earned Pakistan $94m in 2 years

Regarding losses due to water scarcity, the mango expert said that it damaged quality and size of the fruit. "It also damages mango shape," Grewal pointed out.

However, he said the overall situation of flowering in mango orchards was extraordinary. "If the issue of water shortage is addressed, the growers and country is likely to earn handsome profits this year," he said.

Last year, intense heat damaged mango crop in Multan triggering lower yield. The ideal temperature for mangoes is between 32 degrees Celsius and 34 degrees Celsius, however, in most parts of Multan District, the mercury rose above 40 degrees Celsius damaging mango crop and affecting fruit quality.

Experts said mangoes start falling off trees due to high temperatures and also develop spots on skin. They said the worst of them is a disorder called spongy tissue. It is a ripening disorder, which dries out the mango from inside, leaving a white dry mass. The mango looks perfectly ripe from outside but it is damaged from inside, they added.

Published in The Express Tribune, March 29th, 2018.