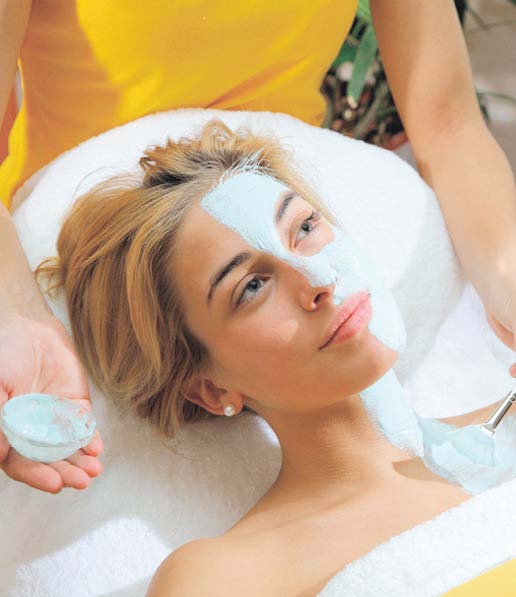 ---
Once upon a time, long before any of us were born, make-up was limited only to women of ill-repute i.e. tarts, trollops and concubines.

Proper "ladies" didn't indulge in such lewd behaviour; they simply pinched their cheeks to bring on a natural looking flush. Thankfully, we no longer live in such a godforsaken century. Today, we can use any product we desire without being labelled a harlot.

Blush is now a staple part of a woman's beauty routine, and an important one at that. Just as emotion emanates from your eyes, your excitement is also evident in the deep flush of your rosy apples, your despair perceived through your sallow, colourless skin. But unlike the eyes which cannot be masked, the skin is yours to camouflage. With the right blush you can dupe the world into seeing exactly what you wish.

In order to create that flawless pink cheek, one must choose not only the perfect colour, but also the right consistency. Just as with products like foundation and eyeliner, blushes are created in different formulations for various needs. The wrong one can exacerbate red, bumpy skin while the right one can give off a glow.

We are provided a myriad of options: cream, liquid, creamy liquid, cream sticks, stains, tints, powder, the list is endless. So, which one to choose? The answer is a mixture of preference, weather and most importantly, skin type.

Liquid

Liquid blushes like tints, stains and gels are the most natural looking of all because of the way they sink into the skin. Be careful though, they dry fast and can streak, so blend like your life depends on it. Those with moderate to clear complexions can pass off most liquid blushes well, but if you're prone to acne, their deep pigmentation will only highlight your spots.

Gels and stains do stay put in high heat, so if you're out shopping up a storm, your make-up won't slide off your face. This is extra fabulous for oily-skinned girls.

If you have dry skin, moisturise well before applying to avoid flaky spots. To apply, dot a little at a time on your apples while blending. Remember, liquid blush is hard to remove, so build up slowly.

Cream

If liquid blush isn't for you, a close substitute is cream blush, found in sticks, pots and tubes. It's the best choice for a "dewy" look year-round and is easy to apply and blend, simple to remove if you were too heavy-handed, and has great lasting power.

Creams are best for normal to dry skin types. If your skin tends to get oily throughout the day, the moisturising properties of this blush could make your face disco-ball shiny.

Powder

Finally, the most popular blush type: powder, available in pressed and loose powder forms as well as minerals. The colour spectrum of powder blush is vast, and ranges from fine to regularly milled. It's easy to apply and blend, and can be built up or blotted down.

Unlike cream and liquid blushes, powder wears off quickly. It can also result in a "made up" look if applied with a heavy hand. However, it's great for both oily and dry-skinned ladies and is perfect for both warm and cold climates.

Our suggestion? Set aside your usual powder and test the liquid and cream blushes in flirty pinks and corals.

Remember to use a light hand (and leave the channelling of Moulin Rouge to the aunties) - fresh, youthful looks are all the rage this summer.

Maria Saadat is author of the popular desi beauty site Lipstick Masala.

Published in the Express Tribune, May 28th, 2010.
COMMENTS
Comments are moderated and generally will be posted if they are on-topic and not abusive.
For more information, please see our Comments FAQ