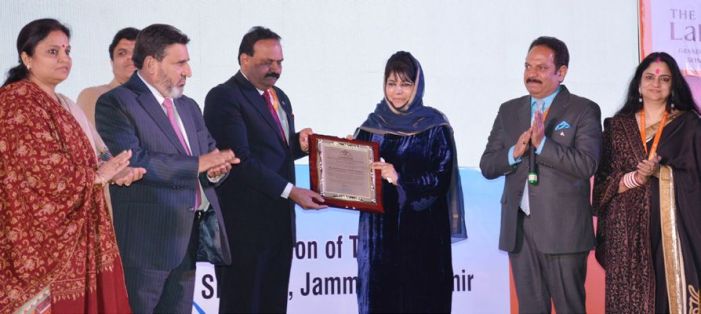 ---
Held-Kashmir Chief Minister Mehbooba Mufti said on Tuesday that India had abandoned the restive region, Kashmir Reader reported.

Mufti was speaking at the 64th Travel Agents Association of India Convention underway in Srinagar. The chief minister also expressed the hope the event's organisation would help heal wounds of Indian indifference.

"Kashmir is caught in a quagmire of problems. But our country [India] has left us alone to fight them," Mehbooba stated in her address to those present. The event is being held in Indian-Occupied Kashmir after nearly three decades. More than 700 Indian tourism delegates are expected to attend the convention.

India's losing Kashmir: former held-Kashmir CM

Mehmooba Mufti said there were myriad ways to solve problems confronting IOK citizens but New Delhi was bent on employing force to find a solution. "This gun leaves wounds which have not healed. There must be someone to heal them," Mehbooba told the ceremony.

Mehbooba praised the valley for its safe environment for women, terming it the best place for women in India. "Kashmir is the best. This place, heaven on earth, is also the safest place for women in India," she said.

CM and AJK PM vow to fight for Kashmir

Mehbooba Mufti thanked the Indian Tourism Department and civil society in the valley for their cooperation which made the convention possible. She also said delegates were welcome to ascertain stories about the valley being blown out of proportion by select Indian media outlets.

This article originally appeared in Kashmir Reader.