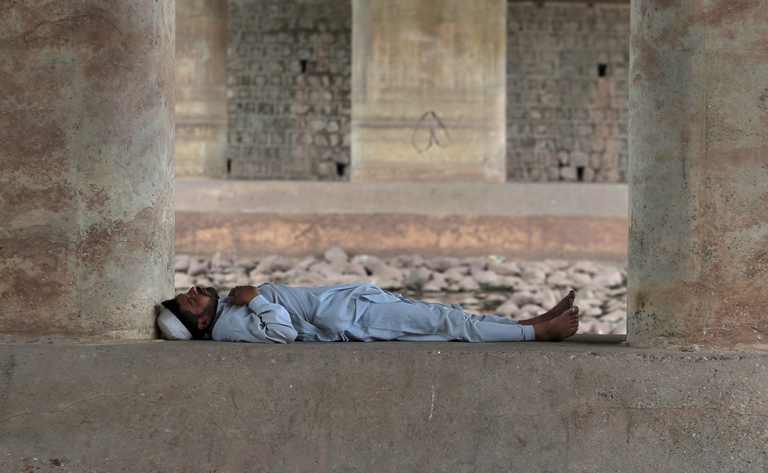 ---
Karachi temperatures are expected to hit a high of 41 degrees Celsius, Express News reported on Tuesday.

The nation's pre-eminent city has been in the grip of scorching temperatures for days. Weather conditions have taken a toll on citizens' lives with widespread fears of heat strokes.

Met office says brace for a long, hot summer

According to the Meteorological Office, temperatures will hit 36 degrees Celsius around noon and rise to 41 degrees later in the afternoon. Moisture in the air is expected to remain at 12%. Due to low moisture, the intensity of heat will be higher.

The Met Office has advised citizens on measures needed to prevent heat strokes. Experts said people should not leave their houses unless necessary and drink plenty of fluids. Heads should be covered before going out.

Karachi to witness soaring temperatures today

Yesterday, mercury in Karachi touched a high of 39 degrees. A marked increase in temperatures has left residents restless. Frequent power outages have exacerbated woes.