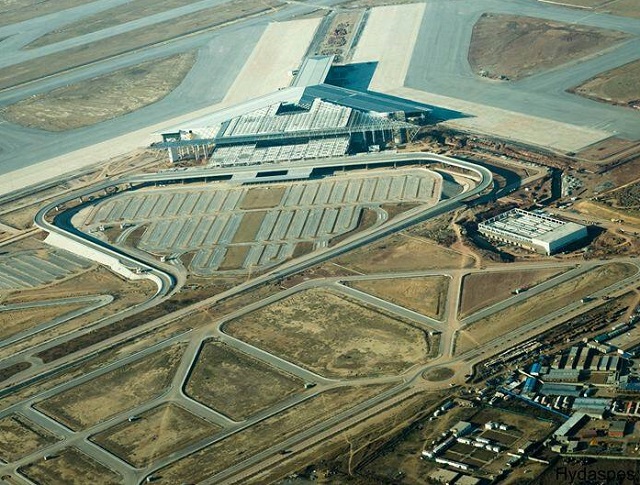 ---
The government has decided to inaugurate the newly-built Islamabad International Airport (IIAP) on April 20, said the Civil Aviation Authority (CAA).

The authority has urged all stakeholders to make necessary arrangements to ensure smooth transfer of all activities from the Benazir Bhutto International Airport (BBIAP) to the new airport before April 20.

New Islamabad Airport may not open until next year, officials suggest

The airport had initially been slated to be built by August 14 last year, however, slew of irregularities and slow construction had led to delays on multiple occasions.




On August 27 the auditor general's report for 2016-17 detected massive irregularities in the construction of New Islamabad Airport, including irregularly awarding work to ineligible contractors in violation of rules causing losses running into billions of rupees to the national exchequer.

The Auditor General of Pakistan also identified violation of the Planning Commission's project management guidelines, including rules of Public Procurement Regulations Authority in several projects. The report was recently tabled in parliament.

Tendering for 'aircraft stand equipment' was unjustifiably delayed, resulting in payment of higher rates because of limited competition and fluctuations in foreign currency rate. Work on this project was awarded at Rs5.99 billion or 25.3 per cent higher than the engineer's provisional estimate of Rs4.7 billion.

"Audit maintains that unjustified delay in tendering process caused award of work at higher rates without revision of the initial Project Cycle (PC) I which was due to weak internal controls."

The audit also observed that details of original and final estimates of engineer were also not produced in support of the Civil Aviation Authority's (CAA) reply.

For the project titled 'special baggage handling system for passenger terminal building', the audit noted that tenders were advertised in May of 2013 but contractors were not even registered with the Pakistan Engineering Council (PEC) in individual and joint venture capacity. Similarly, additional work of Rs587 million was awarded during negotiation process against PPRA rules.