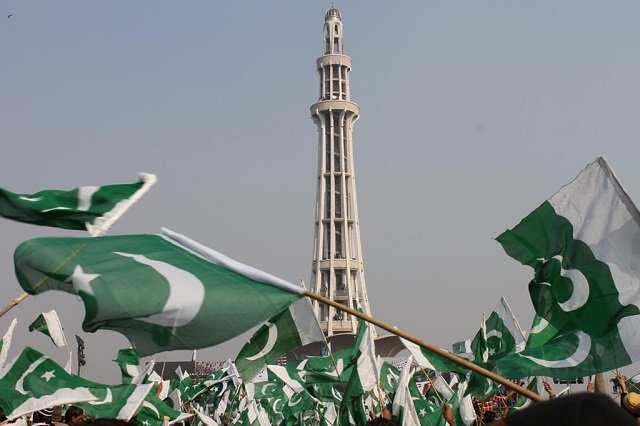 ---
LONDON: Pakistani High Commissioner in the United Kingdom (UK) Syed Ibne Abbas says, "Pakistan is poised to become a regional economic powerhouse".

While addressing a reception a few days back hosted to celebrate the 78th Pakistan Day, he said Quaid-i-Azam's vision of a democratic and pluralistic state remains the guiding principle of today's Pakistan.

"Today's democratic Pakistan, with a robust economy, fast-growing middle class, vibrant civil society and improved security situation, is poised to become a regional economic powerhouse. CPEC provides further impetus to our promising economic turnaround," he said.

Foreign & Commonwealth Office (FCO) Minister of State for Asia and the Pacific Mark Field and National Assembly Speaker Sardar Ayaz Sadiq were the chief guests on the occasion.

On Pakistan-UK relations, Abbas said, "Strong Pakistan-UK relations are a manifestation of our foreign policy objectives. Post-Brexit, we look forward to translating the strong political goodwill into economic relations."

I invite British businesses to take advantage of enormous economic opportunities offered by Pakistan's emerging economy, he added.

The high commissioner also acknowledged the valuable contributions made by the 1.2 million strong British-Pakistani diaspora in strengthening Pakistan-UK relations.

In his speech, Minister Mark Field cited "Today is the perfect moment to remember the founding ideals of Pakistan set out by Muhammad Ali Jinnah and Allama Iqbal - their shared vision of an independent democratic state.

That vision is one that rightly continues to inspire millions of Pakistanis to this day."

Today is also a tremendous opportunity to celebrate the extraordinary and evolving ties between our two countries.

Ties that I think are stronger today than they have ever been before, he added.

"A record 12 members of Parliament of Pakistani origin took our best seats last June. It's a record I know will surely be surpassed once more at the next general election."

He further said now as Pakistan holds its own general elections this year, he believes this as an opportunity to cement its democracy as one of the fundamental building blocks of modern and prosperous society.

"In November I visited Islamabad, Rawalpindi, Multan and KP. I was treated to some of the exemplary Pakistani hospitality but I was also impressed by the sight of Pakistan's young cricketers using every spare piece of ground to hone their skill."

He quoted it as 'one that impressed me most, of course, was the country's enormous potential.'

He added there's no doubt Pakistan has all the potential to become an economic and trading powerhouse.

Published in The Express Tribune, March 26th, 2018.