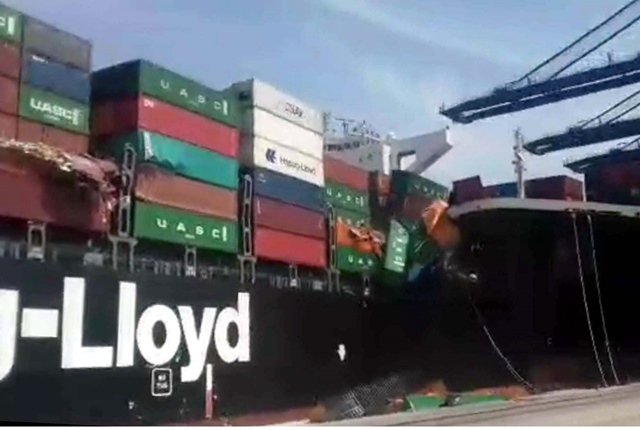 ---
Two cargo ships collided with each other on Monday while entering the Karachi port.

According to port authorities, there were no fatalities in the accident. However, operations at the South Asia Port Terminal Limited were suspended after the collision.

Used cars create gridlock at Karachi port

More than 20 containers loaded on the ships fell into the seawater due to the collision, with the wreckage spread over a vast area.

The Karachi Port Trust (KPT) has launched an investigation into the incident.

In January, it was reported that over 7,000 imported used cars are lined up at the Karachi port waiting to be picked up creating problems for port authorities to handle the cargo and the situation.

In November 2016, a huge fire broke out at Karachi Port as flames from a storage tank containing a thousand litres of volatile methanol burned for two consecutive days. KPT fire chief had said the it might have erupted due to negligence on part of the workers during the fuel transfer.