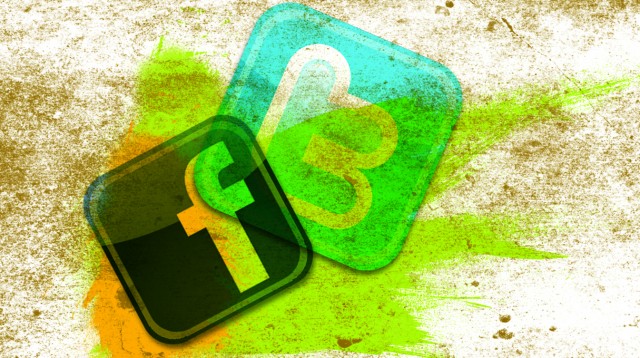 ---
Debates are raging on whether the media potential of the web sets us freer than ever, or renders us much more constrained. Of course like any powerful tool, the outcome of the web depends largely on how it is used. Increasingly, the social-media phenomena through networking sites like Facebook and Twitter seems to be defining the agenda and affecting how people do things. But can this incredible potential somehow be harnessed and used for the forces of good in the region?

Now people are using online tools to arrange casual social gatherings online. Recently the 'Get-Together' has evolved into a conceptual online/realtime event which is shared among a defined set of people within a certain scene. For some reason, instead of simply getting together, people organise 'Get-Togethers' so they can get together with each other, which in turn has also fuelled a whole event management industry to start churning out Bollywood themed gatherings every other weekend. In the later stages, only a select few of the people at the 'Get-Together' actually end up getting-together-with-each-other while the unfortunate majority that ends up not-getting-together-with-each-other-at-all stumbles back home from an adventurous but semi-memorable night out. Then the wait is on for the next issue of Get-Together Magazine so they can pass dispassionate comments on their own photos.

In the online realm, socialites have gotten so into this trend of getting connected and staying connected that they can rarely resist the temptation to snap group pictures at parties and upload them instantly on Facebook so everyone can start commenting on them ASAP. Sometimes this takes a fascist proportion where people actually rebuke you for not commenting on uploaded pictures. And as everyone you know enters the social-media web of sites like Facebook, the internet allows you to feature in your very own personalised gossip-rag packed with everything from minute-to-minute updates concerning your friends, to scandalous photographic evidence of their exploits.

Clearly, online personalised gossip publication is the idea to work with. And the desi blood seems to be particularly rich in a certain gossip gene that goes around the region. If things like cross-border celebrity marriages (need I say more?) and scandals can create regional vibes, then maybe we should be looking at the sheer raw potential of such dynamics to engender social change. Twitter's ingenious fusion of the celebrity world with personal social networks, and Facebook's scandal value with hookup and breakup updates seem to be the buzz, but maybe we can desi-ise this phenomenon and take it to a whole new level.

I'm not just suggesting a new kind of internet networking phenomenon, I'm talking about the next big thing that would hit South Asia since the IPL and pickled vegetables. The key ingredient is Bollywood: something that unifies South Asians possibly even more than our passion for gossip, and what could be better than Bollywood and gossip in one online package?

Yes but how does a bunch of gossip create positive social change? Add the endless possibilities presented by social media to that mix and we have the winning formula which should be called 'Bollybook'. Take all the celebrities from Bollywood and put them on an online format designed for the desi sensibility, providing you gossip about your group of online friends fused with gossip about your Bollywood 'celebrity-friends' and you have an unbeatable combination of social media entertainment. This would be huge! Not only would Bollybook take off so fast that there would be a South Asia shaped black hole in other social networks, but in a few months it would have the potential to reunite the region in a newly discovered web 2.0 kind of existence. Pretty soon all the politicians would want in on this Bollybook action, but no, they wouldn't be cool enough for Bollybook, because their utter social ineptness would be exposed on the web. Perfect social information would allow mass opinions to prevail and democracy to thrive, thanks to Bollywood, gossip culture, and media on the web.

Asif Akhtar blogs at http://e-scape-artist.blogspot.com and tweets at http://twitter.com/e_scape_artist

Published in the Express Tribune, May 30th, 2010.