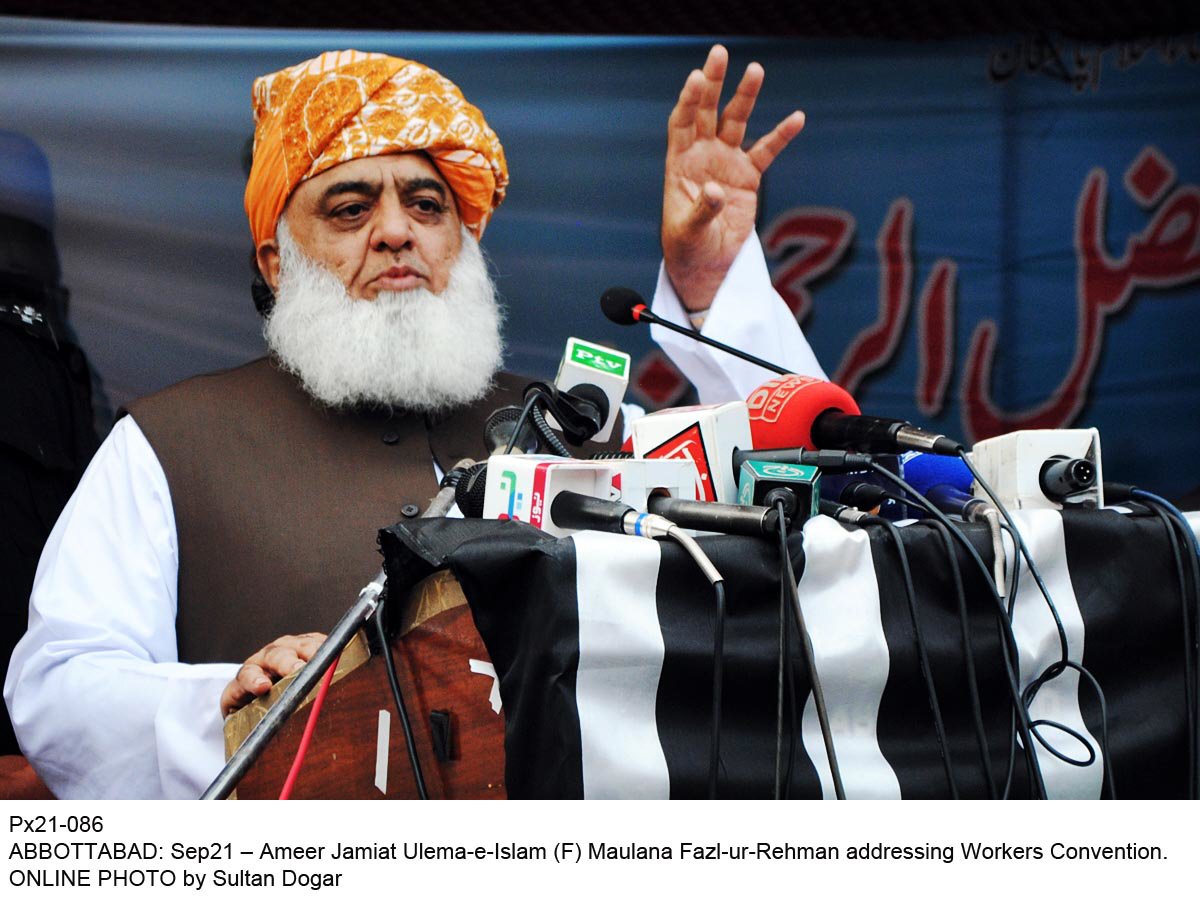 ---
MULTAN: The democratic process seems lost following the recent Senate elections and the powers driven by their own ulterior motives remained successful in achieving their target, said Jamiat Ulema-e-Islam-Fazl (JUI-F) leader Maulana Fazlur Rehman on Sunday.

Talking to the media at Jamia Qasimul Uloom Gulgasht in Multan, the JUI-F leader also said that rumours about differences within the Muttahida Majlis-e-Amal (MMA) are fake and that they will contest the upcoming elections from the platform of MMA and under a united leadership.

While talking about the Senate elections and changing political dynamics, Fazl said that the polls were held under a defined process but democracy failed in the country as powers with selfish motives won.

"If the current situation remains then the people will lose faith in democracy", he added.

Responding to a query related to the opposition leader in Senate, Fazl said that the situation is not clear yet and he would answer this query after consultation.

He said that although his party was not included the Charter of Democracy (CoD) finalized between the Pakistan Muslim League-Nawaz (PML-N) and Pakistan Peoples Party (PPP), yet his party accepted it with open arms as it was meant to promote democracy in the country.

MMA comes in from the cold

Fazl stated that over the past few months, all morality and ethics seemed to have vanished from politics. The tactics being used are neither allowed by law nor ethics and if such actions continue from both sides then no one would remain protected.

"Hurling shoes and throwing ink on political leaders is an act of political immorality", said the JUI-F leader.

He also said that the Election Commission of Pakistan (ECP) has abrogated registration of a few parties included in the MMA, these parties have now gone to the supreme court for their registration and as soon as this process is completed, an application would be submitted to the ECP for uniting them under the MMA banner.

Other prominent leaders including Maulana Ghulam Mustufa Firdousi and Maulana Abdul Ghafoor Haideri were also present on this occasion.