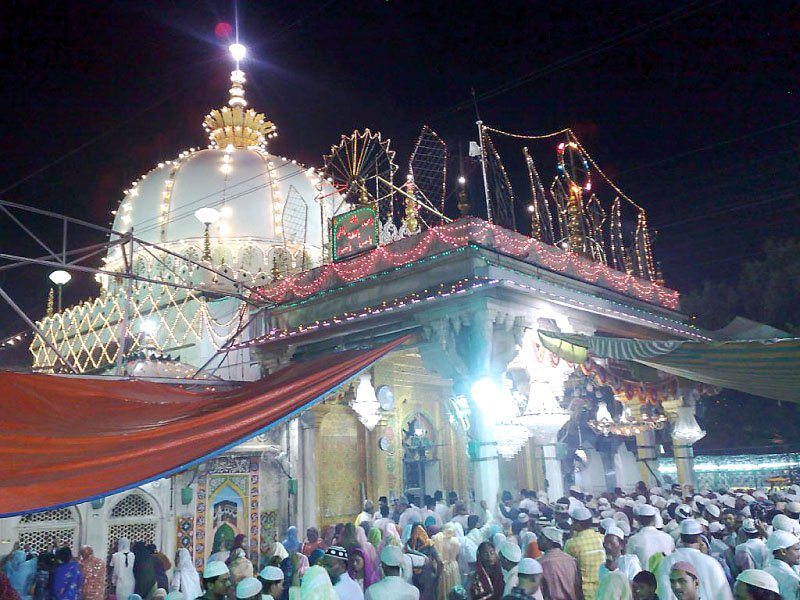 ---
ISLAMABAD: The Indian government has yet to issue visas for Pakistani pilgrims awaiting to participate in the annual Urs of Ajmer Sharif which is scheduled to begin on March 19.

According to officials of the Ministry of Religious Affairs, around 500 pilgrims were supposed to depart for India on March 18 to attend the days of the Urs at the shrine of Ajmer Sharif.

The spokesperson said that there was a 1947 pact between religious and tourist relations between Pakistan and India, in which a special visa is issued to citizens of both countries to attend pilgrimage and celebrations of religious places. According to the agreement, India is bound to give 500 Pakistani visitors every year to participate in Khawaja Garib Nawaz's Urs but the Indian High Commission has not issued visas in this regard.

Therefore, visitors have been advised to not travel to Lahore until the final announcement.

India refuses to grant Pakistani pilgrims visas

However, with only two days left and the clock ticking, the visas have not been issued to the pilgrims yet.

Officials were of the view that the Pakistani government is in contact with the Indian government in this regard, but so far has not received any positive response on the matter. The Indian government is not giving a clarity on the status of the pilgrims and the issuance of their visas.

Every year, almost 500 people from across Pakistan visit India to participate in the Urs of Khawaja Ghareeb Nawaz.

In 2017, India stopped Pakistani pilgrims from attending the Urs of Khawaja Nizamuddin Aulia in Delhi. Another 200 hundred Hindu pilgrims were stopped from proceeding to Pakistan in connection with a Hindu festival earlier in February, 2018.

The pilgrims were set to take part in Maha Shivratri celebrations, according to a Hindu leader. He said the move constituted a violation of the aforementioned protocol.
COMMENTS
Comments are moderated and generally will be posted if they are on-topic and not abusive.
For more information, please see our Comments FAQ