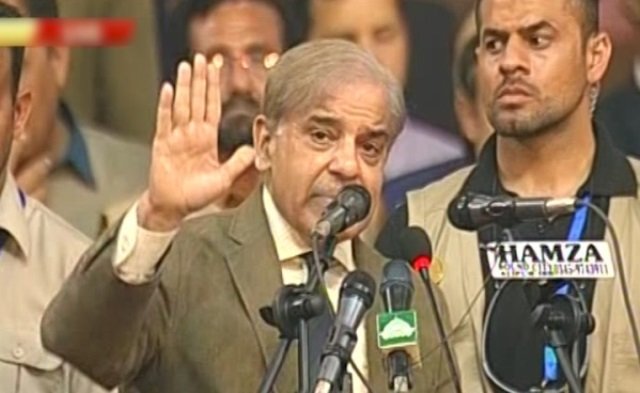 ---
The Election Commission of Pakistan (ECP) on Friday officially listed Punajb Chief Minister Shehbaz Sharif as the Pakistan Muslim League-Nawaz (PML-N) president.

Under the enlisted political party list on ECP's website, Shehbaz's name has been updated.




The Pakistan Muslim League-Nawaz general council on March 13 elected Punjab Chief Minister Shehbaz Sharif as the new chairperson of PML-N.

The general council's meeting was scheduled for March 6. However, it had to be postponed for a week as Shehbaz had fallen ill.

Shehbaz contested for the seat unopposed.

The change came as the Supreme Court, in February, barred former prime minister Nawaz Sharif from serving as the president of PML-N after he was ousted as the premier over corruption charges.

Shehbaz Sharif elected PML-N head

In its five-page order, read by Chief Justice Mian Saqib Nisar, the court declares that any person who is disqualified under the Article 62 or 63 of the Constitution is barred from holding the position of "Party Head" by whatever name called.

Justice Ijaz ul Ahsan said a party head has a direct connection with members of the Parliament and if a disqualified person heads a party, then that disqualified person can also control the lawmakers.

"If the party head is polluted then whole scheme is polluted," he noted.

The apex court's decision to disqualify Nawaz Sharif as the PML-N chief had invited criticism from the ruling party.
COMMENTS
Comments are moderated and generally will be posted if they are on-topic and not abusive.
For more information, please see our Comments FAQ