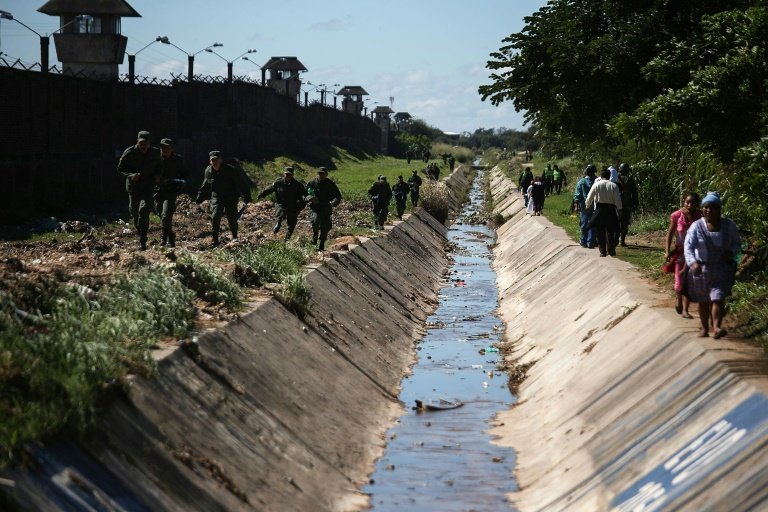 ---
LA PAZ: The Bolivian government said on Thursday the death toll among inmates at a riot-torn prison stormed by police had risen to eight, including two foreign nationals — a Brazilian and a Paraguayan.

Deputy Interior Minister Jose Luis Quiroga offered the new toll after Wednesday's pre-dawn operation at the Palmasola prison in Santa Cruz, which also left about two dozen prisoners and police injured.

About 2,300 police surged into the cell blocks, a week after an uprising triggered by a government order that bars children younger than six from visiting jailed relatives.

Bolivia says airline, pilot responsible for plane crash

Wives and children live in the prison voluntarily with their inmate relatives. They were allowed to leave before the raid began, Quiroga said.

"There was complete lawlessness in Palmasola," national police chief Alfonso Mendoza said. Searches turned up knives, firearms, grenades and nearly 200 mobile phones.

Located in eastern Bolivia, Palmasola houses an estimated 4,000 inmates and is reputed to be one of the most dangerous and overcrowded penitentiaries in the country. It was the scene of an uprising in 2013 that left 15 dead.

Inmates have often maintained effective control inside the prison, under cursory supervision by the state.
COMMENTS
Comments are moderated and generally will be posted if they are on-topic and not abusive.
For more information, please see our Comments FAQ