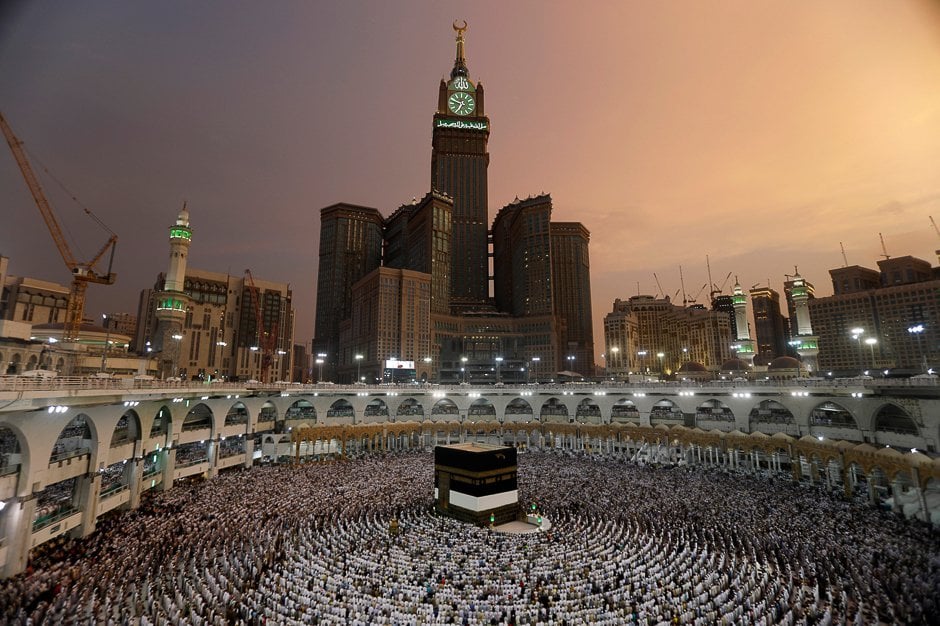 ---
ISLAMABAD : The government has planned to end the Hajj quota for private tour operators and instead consume the entire share in the government's Hajj scheme – a move that was seen by private operators as a punitive measure against them.

Private operators obtained stay orders from different courts owing to which the whole plan for Hajj 2018 had severely been hindered, said a senior official of the Religious Affairs Division on Monday while talking to The Express Tribune.

89,605 applicants selected in Hajj draw

The Cabinet, in its meeting held last month, had observed that the stay orders had caused delay in Hajj balloting due to which 374,857 applicants were in distress, he said, adding that Cabinet members expressed serious concerns over delay in balloting.

The government was not bound to allocate any Hajj quota to the private operators, and in case they did not withdraw their petition, the entire quota should be allocated to the government's Hajj scheme, the meeting had observed.

The Cabinet also directed the Religious Affairs Division to move court so the entire Hajj quota could be consumed in the government's Hajj scheme, he added.

The Religious Affairs Division said it had invited Hajj applications through designated banks from January 15 to 24, and in response a record number of 374,857 hajj applications were received. The balloting was planned to be held on January 26 but the Sindh High Court's Karachi and Sukkur benches passed orders not to hold the balloting. Likewise, the Lahore High Court on January 25 also ordered not to conduct balloting beyond 50% of the Hajj quota.

Owing to these restraining orders, the government could not hold the Hajj ballot. However, on the request of the Religious Affairs Division, the Supreme Court had referred all pending cases in various courts to the Islamabad High Court (IHC) with the direction to decide them within two weeks of receipt of record from high courts.

The Religious Affairs Division made a presentation for approval of the Cabinet to carry out a 50% ballot. After getting a green signal from the Cabinet in this regard, the Ministry of Religious Affairs and Interfaith Harmony selected 89,605 applicants by holding a computerised draw on March 1.

The move came after Saudi Arabia asked Pakistan to tell the exact number of intending Hajj pilgrims before March 3 in order to finalise the flight operation.

A day later, the ministry issued a statement saying that the candidates not selected in the first round of balloting  should not withdraw their deposits from banks as the next round of balloting would be carried out once the IHC rules in favour of the 17% increase in the government Hajj quota.
COMMENTS (6)
Comments are moderated and generally will be posted if they are on-topic and not abusive.
For more information, please see our Comments FAQ