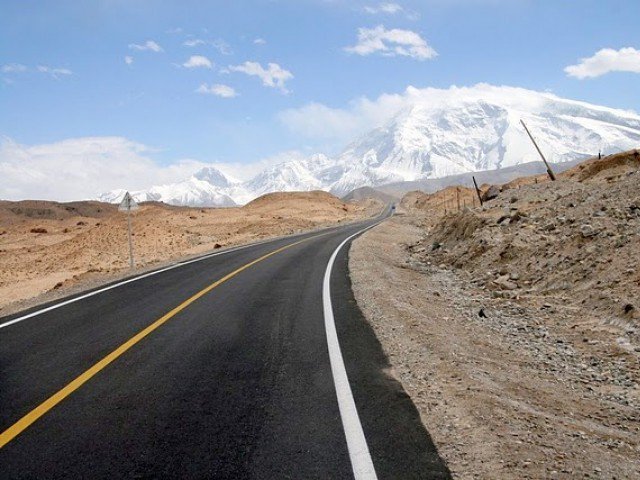 ---
ISLAMABAD: The China-Pakistan Economic Corridor (CPEC) project these days is getting filled with stories of contracts being awarded without ensuring a level playing field in the public procurement market.

Stakeholders are getting fed up with the government's inability to overhaul an antiquated tender system as well as to keep corruption in check.

Though the government is committed to transparency, what it actually does is an exercise in bureaucratic smoke and mirrors designed to confuse the public. So while these mega transparency  projects promise to be an economic windfall, the potential for corruption is also very real.

Last week, a Senate standing committee raised concern over a possible corruption scandal after the panel uncovered a series of irregularities in the award of a lucrative motorway (M5) contract by the National Highway Authority (NHA) to a Chinese state-owned entity, China State Construction Engineering Corporation (CSCEC).

It is interesting to note that CSCEC was accused by the World Bank of indulging in corrupt practices in 2009 and was blacklisted from participating in any of the bank's tenders for six years. After the ban was lifted in 2015, Moody's Investors Service assigned A2 issuer rating to CSCEC.

A review of hundreds of pages of bidding documents, addendums and evaluation reports related to M5 reveals some interesting facts. After a pre-bid meeting with three Chinese firms in June 2015, the original bidding document was modified through an addendum. It barred firms which were not nominees of the Chinese government from participating in the bidding process altogether.

It also clearly mentioned that being a foreign-funded project, Chinese firms did not need to engage a local partner necessarily and a joint venture with a local firm was optional on their part.

It is also apparent from the review of procurement arrangements that the Export-Import Bank of China (Exim) favoured lending to those Chinese construction firms that import raw materials including cement and purchase equipment from China.

So all three bidders quoted prices keeping that in view and hence their bids (Rs422 billion to Rs452 billion) far exceeded the engineer's estimate of Rs248 billion.

The high variation in bid prices is also a matter of concern here as a contractor may bid below its cost to win a contract and earn money through large variation orders later – with no 'de-scoping' clause in the contract.

Tax exemptions

In order to minimise the foreign loan component, the government decided to exempt the company from paying income taxes besides federal excise duty, sales tax and withholding tax - not only on temporary machinery imports but on all kinds of imports till the limit of Rs19.047 billion is exhausted.

Then CSCEC was asked to submit an alternative bid with a rationalised bid price of Rs294 billion after doing negotiations with the lowest bidder. This was a clear violation of tendering (PPRA) rules as negotiated procurement and revision of proposal is not allowed as per Rule 40.

The Auditor General of Pakistan commented that rates quoted by CSCEC were "very much on the higher side" as compared to PC-1 rates. Transparency Pakistan wrote a letter to the NHA mentioning that the agent of CSCEC, Javed Saddiq, was entitled to around 6% agency commission.

Now, the National Accountability Bureau (NAB) has ordered complaint verification against the NHA for alleged irregularities and collusive practices involving billions of rupees in the award of contract for the Multan-Sukkur Motorway.

Apparently, the case is about bribery but there are no bribery charges. The arrangement may have been a quid pro quo where authorities asked for the alternative bid after granting the contractor exemption from taxes.

However, this inquiry won't go ahead and it is more like a "storm in a tea cup" because it may tarnish the CPEC brand and since the NHA enjoys monopoly when it comes to infrastructure development under CPEC.

Moreover, the audit report by Kreston Hyder Bhimji and CC suggested that the NHA contracted 104 works for Rs762 billion against project estimates of Rs978 billion, resulting in savings of Rs216 billion.

However, the actual question remains whether due process was followed in those cost savings or the NHA has been negotiating under "technical" cover in clear violation of PPRA rules – not to mention absence of a level playing field for local contractors.

The writer is a Cambridge graduate and is working as a strategy consultant. He tweets at @faranmah



Published in The Express Tribune, March 12th, 2018.

Like Business on Facebook, follow @TribuneBiz on Twitter to stay informed and join in the conversation.
COMMENTS (1)
Comments are moderated and generally will be posted if they are on-topic and not abusive.
For more information, please see our Comments FAQ