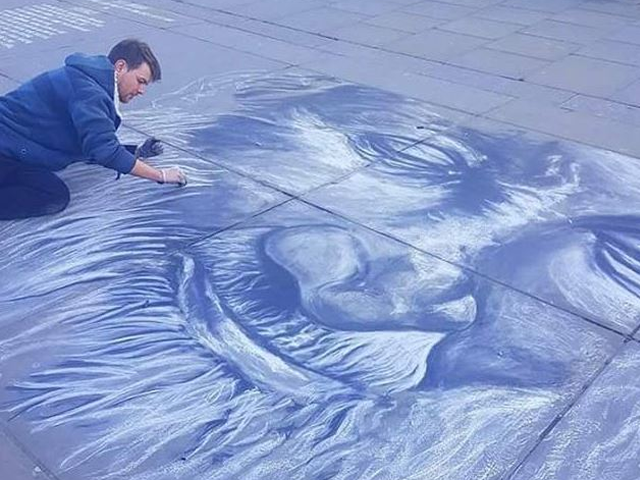 ---
Abdul Sattar Edhi is a philanthropist that knew no boundaries. People from Pakistan adored his selfless outlook towards life. However, his efforts were also recognised globally.

Daniel Swan, a British social worker recently drew a mural of Edhi in Trafalgar's Square, London. He was moved by Edhi's efforts towards humanity and created the mural to honour the late philanthropist.

https://twitter.com/kiranraza_01/status/972190946061406208

Swan is a part of a UK-based organisation called People of Perception. On the website, he explains why he started helping out the homeless.

Swan wrote, "I used to make what many would call a lot of money, working for one of the worlds largest corporations, doing nothing of value for humanity."


Street Artist paying homage to #AbdulSattarEdhi at Trafalgar Square #London. 😍 #Edhi #Welfare #Charity https://t.co/OV04wLaCyM pic.twitter.com/x8XKr7OwSi

— Nabiha Ahmed (@vrfriendz) March 9, 2018


Adding further, Swan said that he would go out to the streets in the evening to help homeless people and those experiences completely changed his life.




The artist also penned, "People do not have to suffer as they do. If only more of us helped each other, if only we lived by our love, we could change the whole world and find our riches within."

Currently, People of Perception is building homes and hostels for the homeless.

Have something to add to the story? Share in the comments below.
COMMENTS
Comments are moderated and generally will be posted if they are on-topic and not abusive.
For more information, please see our Comments FAQ