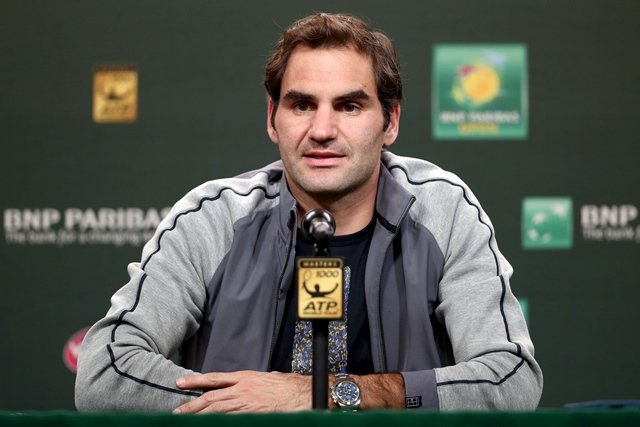 ---
KARACHI: Following his 2010 victory over Andy Murray at the Australian Open, many had no doubt Roger Federer was finally past his peak, his dominance in tennis had come to an end, he was finally done. In the years that followed, Federer only won one grand slam.

Federer was already a legend in the hearts and minds and record books of the sporting world. He had nothing to prove, but many losses, injuries and birthdays later, in 2017 Federer arrived in Melbourne for the Australian Open and won his first grand slam after a four year hiatus. Roger Federer was back.

Rotterdam Open: Roger Federer basks in 97th title's glory

If we know one thing about Federer besides the fact that he is indisputably the reigning king of tennis, it is that he is relentless. 2017 was only the beginning. Two majors later, Federer began 2018 with another Australian Open title win. 20 grand slam titles later — the only man to have achieved the feat in tennis — at 36 Roger Federer is also is the oldest World number one in the history of the game.

He continues to confound experts and enthrall audiences. Despite everything that he has achieved Federer still thinks he has plenty to prove. Speaking ahead of his opening match at the ATP Masters at Indian Wells the Swiss maestro said:

"You always have. As much as I like to tell you 'it doesn't matter how I play here' I didn't come here to lose first round two and two."

Federer may have less to prove today, but his desire to win remains unchanged. "I am definitely in a good place. I also feel that I have less to prove today than in the past, but that doesn't mean I don't want it badly. I need to have that drive to be successful," He said.

Roger Federer becomes oldest world number 1

Federer needs to reach the semi-finals of Indian Wells, to stay above Rafael Nadal at number one. He has already won the event five times. He will be playing Federico Delbonis in his first match on Saturday.