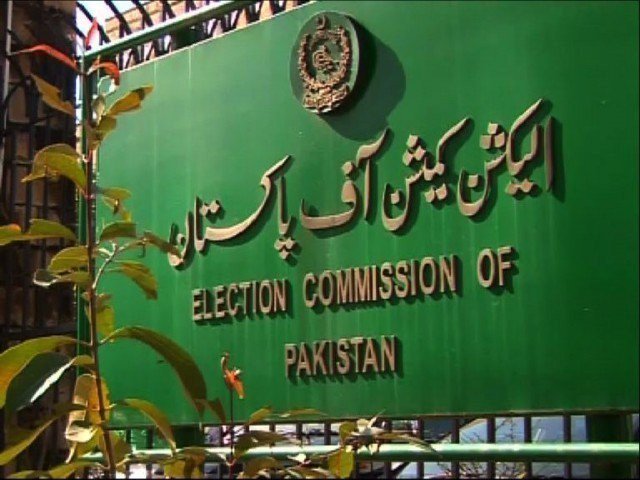 ---
ISLAMABAD: The Election Commission Pakistan (ECP) has blocked the notification to five newly elected senators over them allegedly holding dual nationalities.

Among the senators whose notification has been blocked five belong to Punjab and one belongs to Balochistan.

Nuzhat Sadiq, Haroon Akhter, Chaudhry Sarwar, Saeeda Abbasi from Punjab, and independent candidate Khuda Babar from Balochistan did not receive the notification. The court hearing for these candidates will take place tomorrow.

The electoral body had sent notifications to all the newly elected senators on Friday after they submitted their asset details.

SC seeks affidavits from newly-elected senators on dual nationality issue

Out of the senators notified of the election, eight are from Punjab, 12 from Sindh, 11 from Khyber-Pakhtunkhwa, 10 from Balochistan, two from Islamabad and four from the Federally Administered Tribal Areas.

The Chief Justice of Pakistan (CJP) Mian Saqib Nisar on Thursday directed three senators-elect to submit affidavits, vowing that they have 'permanently' and 'irrevocably' renounced and surrendered their other nationalities.

The CJP issued this directive while heading a three-judge bench, hearing a suo motu case against dual nationality of judges, officials of the court and government and members of parliament at the Supreme Court's Lahore Registry.

Two senators-elect from the ruling Pakistan Muslim League-Nawaz (PML-N) – Prime Minister Shahid Khaqan Abbasi's sister Sadia Abbasi and Nuzhat Sadiq – and the Pakistan Tehreek-e-Insaf's (PTI) Chaudhry Sarwar, had appeared before the bench.
COMMENTS
Comments are moderated and generally will be posted if they are on-topic and not abusive.
For more information, please see our Comments FAQ