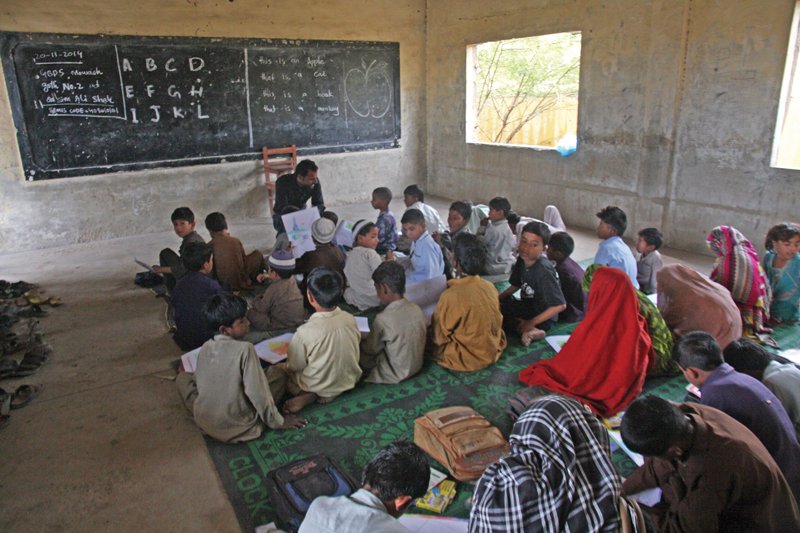 ---
HYDERABAD: To promote Sindhi language, the Thar Foundation (TF) and The Citizens Foundation (TCF) have inked an agreement under which 500 TCF schools in the province will adopt Sindhi as a medium of teaching. The teaching of subjects in Sindhi at TCF schools will start from Tharparkar.

A memorandum of understanding was signed at a ceremony at the Sindhi Language Authority's office on Wednesday. Education Minister Jam Mehtab Hussain Dahar, Sindh Engro Coal Mining Company (SECMC) Chief Executive Shamsuddin A Shaikh, TF's Naseer Memon and TCF Vice-President Riaz Kamlani attended the ceremony among others.

Dahar praised the TF and TCF's initiative, terming it a significant leap in quality schooling in Sindhi medium. The government could not achieve the objective of providing high-quality education without the active participation of parents and civil society, the education minister said.

The SECMC chief executive informed the gathering that among the projects which the SECMC had initiated through the TF, two projects were closer to his heart - bio-saline agriculture in Tharparkar and adopting Sindhi as the medium of instruction in schools.

Shaikh lamented that the children of Sindh were not being taught in their mother tongue while almost all European countries had progressed through adopting their first language as the medium of instruction at schools. He added that his company had spent Rs630 million on education in the last 22 months after the commencement of the Thar Coal Block II project in Tharparkar.

TCF's Obhartay Sitaray finale to be held Jan 27

Memon explained that adopting Sindhi as the medium of instruction at schools was based on a scientific approach. He asserted that there were no political reasons behind the move. He said that Urdu and English languages will continue to be taught as the second and third languages.

Senior journalist and author of 'The Tyranny of Language in Education: The Problem and its Solution' Zubeida Mustafa termed the signing a historic moment. "Adopting Sindhi as the medium of instruction will improve the children's ability to grasp ideas of the world around them," Mustafa said.

"It has been proved that when babies are born, they start thinking about their surroundings. And they think in their mother's language. Thus, the learning process of a child should logically be complemented by teaching them in their mother tongue at schools."

Kamlani was of the view that the mother tongue bridged home with school lives and enabled a child to grasp ideas more effectively.
COMMENTS
Comments are moderated and generally will be posted if they are on-topic and not abusive.
For more information, please see our Comments FAQ