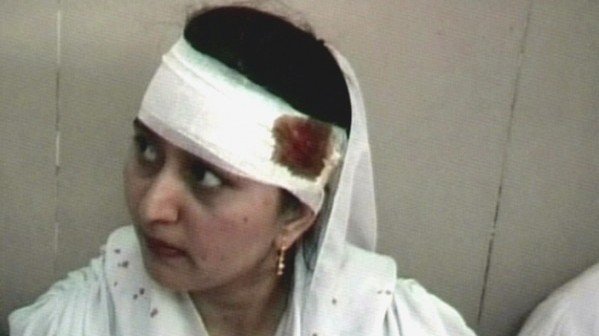 ---
LAHORE: Seven men including the brother of PPP-MNA Jamshed Dasti were  sent  on a five day physical remand by the Anti-Terrorism Court in DG Khan.

The men were arrested by the Muzaffargarh police on Wednesday for allegedly attacking doctors and nurses of Muzaffargarh District Hospital.

The accused were presented before the Anti-Terrorism Court in DG Khan. They include Ghulam Abbas Dasti, Rana Muzamil, Qazi Asim, Muneer Dogar, Qazi Javed, Mohammad Lateef and Mohammad Afzal.

Speaking to the media after the court's order, Jamshed Dasti said his party had stopped him from surrendering to the police. He added that no one would be allowed to disturb the law and order situation in the city.

Earlier, Chief Justice Lahore High Court (LHC) Justice Khwaja Sharif had disposed off a suo moto case against the manhandling of doctors in Muzaffargarh with orders to arrest all the accused.

MNA-elect Jamshed Dasti and his security guards have been accused of torturing doctors and nurses in Muzaffargarh. In court proceedings on Thursday, the DPO of Muzaffargarh presented the case record on the directions of the court.

According to the record, 20 people are accused in the case while the police has arrested 7 of them.

The chief justice had asserted that no one is above the law and all accused should be arrested.