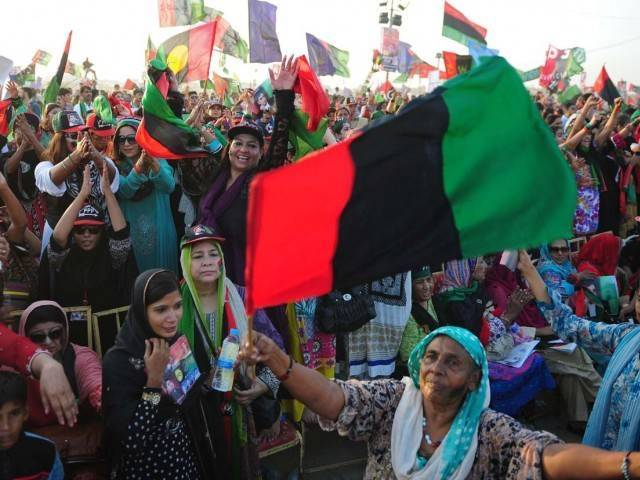 ---
Pakistan Peoples Party (PPP) Chairperson Bilawal Bhutto said Karawan-e-Benazir rallies will be led by women all over Pakistan tomorrow on the occasion of International Women's Day.

Bilawal, in a recent tweet shared that the PPP will celebrate its achievements and highlight what more needs to be done to ensure equality for women in Pakistan. He reiterated that the focus is to empower women.


#KarawaneBenazir rallies will be lead by #PPP women in all 4 provincial capitals tomorrow for #InternationalWomensDay . We will celebrate our achievements #PPPEmpowersWomen & highlight what more needs to be done to insure equality for women in #Pakistan.

— BilawalBhuttoZardari (@BBhuttoZardari) March 7, 2018


PPP, after a two-year delay, finally took steps to activate the Sindh Commission on the Status of Women in 2017.

Benazir proved beyond a doubt that a woman can do everything, writes Bilawal

A bill was passed in April 2015 to establish the Sindh Commission on the Status of Women for the promotion of social, economic, political and legal rights of women in the province. However, the government turned apathetic towards women's issues after the passage of the Act and did not bother to draft the required rules. Finally, after around two years, the government has formed a parliamentary committee to finalise the name of the commission's chairperson, whose status will be equal to that of a provincial minister.

However, sources told The Express Tribune that the government intends to appoint the commission's chairperson on a political basis – a move that could negate the purpose of the commission.

The aims and objectives of the commission reveal that it should examine the policy, programme and other measures taken by the government for gender quality, women empowerment, political participation and representation.