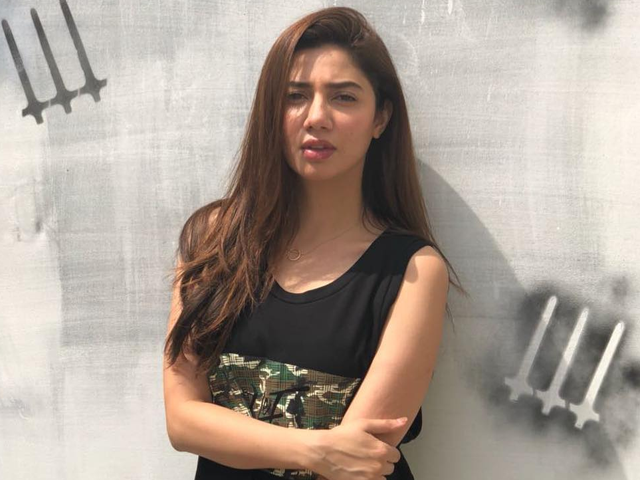 ---
Arguably Pakistan's biggest star, Mahira Khan has been recognised nationally and internationally for her beauty, acting and girl-next-door persona. The actor has become the face of Pakistani entertainment, particularly after working with none other than Shah Rukh Khan in last year's Raees.




But there is much more to Mahira than first meets the eye. Filmdom aside, she is a fierce champion for women's rights as well, as was made evident by her decision to work in a film such as Verna. The Bol actor has been using her star power to campaign against child abuse and sexual harassment for quite some time now.

Mahira Khan celebrates a year of 'Raees' with unseen pictures

Unfortunately, Verna – the revenge tale of a rape victim – was briefly banned in Pakistan around the time of its release, due to its sensitive content. But in a recent interview with Newsweek, Mahira explained why the basic premise of the film was exactly the reason why it was banned: power.


PHOTO: AFP

"More than anything, Verna talked about power. Whether we talk about misogyny or patriarchy or abuse, they're all act of power. That's what the film tackles. My character is an empowered woman who fights the system. It's not just a story about rape," she revealed.

Mahira went on to share why she chose such a project. "Shoaib Mansoor was my first director and he's probably one of the best in Pakistan. When he calls you, you immediately want to listen to what he has to say," she explained. "When I heard the story, all I knew was that there are lines in the film that I wanted to be able to say. There were a lot of other great commercial projects that were around at the same time but as an actor, it was a hunger… to be able to be part of something like this."

Indians have wronged Mahira Khan: 'Raees' director Rahul Dholakia

The Lollywood beauty continued, "We knew there are certain things that have been said Verna that won't go down well with certain people, certain institutions. And they didn't. There were a handful of people who didn't want it to go out, and then there was the entire brigade of people who created an uproar saying they want this film to be released. That pressure caused them to release the film."


SCREENGRAB

Of course, one cannot have a discussion on sexual harassment without mentioning the #MeToo campaign that has swept Hollywood. Does Mahira think the campaign has had some impact in Pakistan too? "Absolutely," she answered. "It has trickled down. Women are raising their voice there; women are raising their voices here. There's a very similar pattern in Pakistan as well: We're having constant debate about gender equality, about women in films and the kind of roles written for them."

Mahira Khan's 'Verna' to screen at women-centric UK Asian Film Fest

"Personally speaking, I would like to see better roles written for us. And I think that is happening. Women are the heroes of our television industry. I would like to see the same for films," Mahira added. "I would like better stories, and I want to see better roles for men and women. As far as tackling things like pay parity goes... that is also being talked about. I think most of us fight for our rights. I think we're creating a good groundwork for future generations."




Mahira admitted she feels "lucky" to be part of the revival of Pakistani cinema. "Usually, you go from dramas to films but my first acting experience was Bol, and then I came to TV. And I only came because there was no other avenue for film at that time. And then, slowly, after my third drama, there was a certain revival," she said.




Talking about the revisited ban on Pakistani artistes, Mahira said "Oh, man. I wish I had an answer to that. I wish it was within our hands or our control. But it isn't. It's something governments are deciding, and so be it."

Super thrilled about 'Maula Jatt' and reuniting with Fawad Khan: Mahira Khan




PHOTO: PINKVILLA

The Ho Mann Jahaan actor also spoke about the shocking demise of Bollywood superstar Sridevi last week. "You know, it's very strange but I recently did a comedy and for that, I started studying old Sridevi films," shared Mahira. "Even though we've all been fans of hers forever, as an actor, this was the first time I was blown away by certain things that she did which nobody else could do. I'm actually very grateful that I discovered that. It's sad, but what a life she lived! I'm just grateful that we lived in the times of Sridevi."

Have something to add to the story? Share it in the comments below. 
COMMENTS
Comments are moderated and generally will be posted if they are on-topic and not abusive.
For more information, please see our Comments FAQ