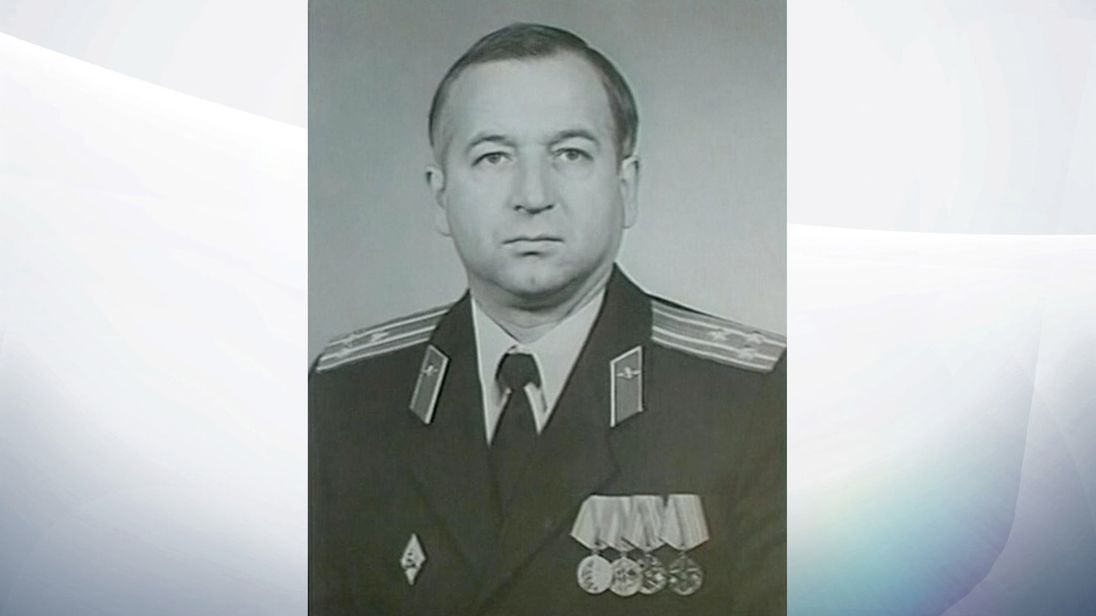 ---
LONDON: A former Russian double agent living in Britain as part of the biggest spy swap since the Cold War is in a critical condition after suspected exposure to what police have called "an unknown substance", British media reported Monday.

The BBC and other outlets named the victim as 66-year-old Sergei Skripal, who was hospitalised in intensive care on Sunday along with an unidentified woman, in the city of Salisbury.

A former colonel in Russian military intelligence, Skripal was sentenced to 13 years in jail in Russia in 2006 on charges of spying for Britain.

But he was granted refuge in the UK following a high-profile spy exchange between the United States and Russia in 2010.

His apparent targeting echoes the case of Alexander Litvinenko, an ex-Russian spy who died in 2006 after being poisoned with radioactive polonium in London.

A British inquiry into the death ruled in 2016 Russia's President Vladimir Putin "probably approved" the killing and identified two Russians, Andrei Lugovoi and Dmitri Kovtun, as the prime suspects.

British police said Monday they had declared a "major incident" after two people - a man in his 60s, and a woman in her 30s - were found unconscious on a bench outside a shopping centre in Salisbury, 85 miles (140 kms) southwest of London.

They remain in intensive care while a "multi-agency response" has been coordinated, Craig Holden, Temporary Assistant Chief Constable of Wiltshire police, said in a statement.

"Alongside our partner agencies, we are conducting some extensive enquiries to determine exactly what led to these two people falling unconscious and clarify whether or not any criminal activity has happened," he added.

Parts of the city centre remained sealed off Monday night as emergency responders in hazardous material suits continued to canvas there.

TV footage showed them hosing down public areas and searching bins, while a local restaurant closed "as a precaution" in connection with the incident, police said.

Meanwhile police vehicles were also filmed at the purported home of Skripal in Salisbury.

Holden said Wiltshire police "received a call from a member of the public who was concerned for the welfare of two people" at around 4:15pm (1615 GMT) on Sunday.

"The pair, who we believe are known to each other, did not have any visible injuries and were taken to Salisbury District Hospital.

"They are currently being treated for suspected exposure to an unknown substance" he said, adding that they were "in a critical condition."

Police said it had not been declared a counter terrorism incident, and appealed for any witnesses to come forward.

Freya Church, who saw the couple slumped on the bench, told the BBC they "looked so out of it".

"It looked like they'd been taking something quite strong," she said.
The trust running Salisbury District Hospital advised people Monday not to attend the emergency department "unless extremely urgent" as they dealt with the situation.

A spokeswoman for Public Health England, the government's healthcare agency, said there did not "appear to be any immediate risk to public health".

She added: "in situations like this our scientists and medical colleagues join the multi-agency response and, when appropriate, contribute any necessary public health advice."

Despite the reassurances Wiltshire police warned local people to call emergency services "if you feel your own or another's health is significantly deteriorating".

Skripal was among 14 spies swapped by Moscow and Washington at Austria's Vienna airport in 2010, in scenes reminiscent of the Cold War.

The exchange included Anna Chapman, a glamorous member of the exposed Russian spy ring on the US east coast who rose to further fame upon her return to Moscow.

Skripal, a retired Russian secret service colonel, was convicted and jailed for 13 years in 2006 for betraying Russian intelligence agents to Britain's MI6 secret service.

Russia accused him of working with MI6 since the 1990s and that it had paid him $100,000 (81,000 euros) for information.

He was pardoned ahead of the 2010 spy swap and flown on to Britain, where he had reportedly kept a low profile for the last eight years.
Marina Litvinenko, the widow of Alexander Litvinenko, told Britain's

Daily Telegraph: "It looks similar to what happened to my husband but we need more information.

She added if a Russian poisoning plot was proved, it showed "nothing has changed since my husband died."