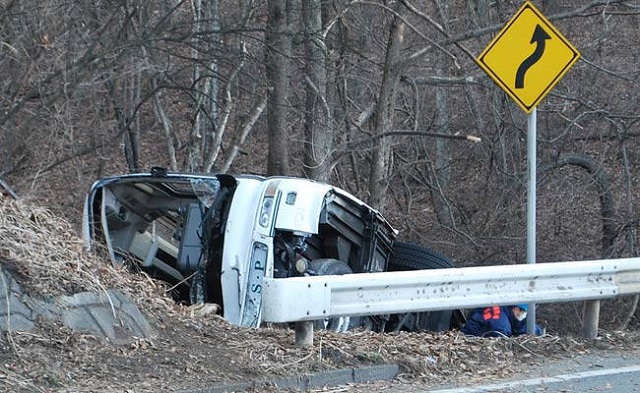 ---
AHMEDABAD, INDIA: A truck carrying a wedding party plunged off a bridge early Tuesday in western India killing at least 25 people, most of them women and children, officials said.

18 killed in massive explosion at Indian wedding

Initial investigations indicated the driver lost control causing the truck to swerve off the bridge and fall eight metres (26 feet) onto a dry riverbed in Gujarat state, police said.

"Around 60 persons were travelling in the truck and most victims are women and children," Gujarat police inspector K.J. Kadapda told AFP.

Officials indicated the toll could rise as many of the passengers, who were on their way to a wedding, remained trapped under the truck which overturned. Other injured victims have been rushed to hospital.

The accident happened in Bhavnagar district, about 200 kilometres (125 miles) from the state capital Ahmedabad.

Six, including women, kids, killed in accident

The district collector, Harshadkumar Patel, said "at least 25 persons have lost their lives in the accident."

India has some of the world's deadliest roads.

More than 150,000 people are killed each year with most accidents blamed on poor roads, badly maintained vehicles and reckless driving.
COMMENTS
Comments are moderated and generally will be posted if they are on-topic and not abusive.
For more information, please see our Comments FAQ