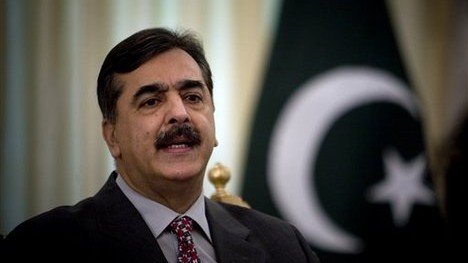 ---
ISLAMABAD: The government on Wednesday announced a compensation package for the victims of flooding caused by the artificial lake in Gilgit- Baltistan, almost five months after a disastrous landslide hit the region.

In what appeared to a 'facesaving' measure, Prime Minister Yousaf Raza Gilani unveiled a package aimed at providing displaced people immediate support and money to rebuild their submerged homes. The move came less than a week after angry protestors blocked roads and chanted anti-government slogans during Gilani's visit to the region. A barrage of criticism was directed at the government for its failure to contain damage caused by the disaster and compensate displaced people.

But Gilani dismissed the criticism at a news conference here, saying his administration would have not announced a relief package without conducting a need assessment in the region. The PM promised the people his government would do whatever it could to make sure that areas ruined by the landslide were rehabilitated soon. "We will do all we can within our resources to alleviate people's suffering," he said. According to the package, all 500 affected families would be provided due compensation. Gilani said relief goods worth Rs50 million had already been dispatched.

He said Rs200,000 would be paid to those who lost their land, Rs400,000 for completely destroyed houses and Rs160,000 for partially damaged houses. The prime minister said the government of Gilgit-Baltistan would provide free wheat and flour for to people for the next two months, Rs100,000 for submerged properties in Aminabad, Shishkat and Gulmit, and Rs5,000 for each affected family for six months.

He said additional food support worth Rs55 million will be provided apart from Rs 45 million provided by NGOs and various organizations. He also asked the government of Gilgit-Baltistan to establish an Education Assistance Fund for at least two semesters for the affected children in the area, and announced that damaged sections of the Karakoram Highway would be rebuilt.

Published in the Express Tribune, May 27th, 2010.